Considering getting a Chevy Colorado? You should since they're awesome trucks. But before you go out and purchase one, there are a few things you'll want to know about where the Chevy Colorado is made. Made in Mexico? The USA? I'll answer those questions for you so there's no confusion when you buy the car.
Chevy Colorado Overview
Chevy Colorado is a mid-size pickup truck from General Motors (GM). It was first introduced in 2004 as the replacement of the Chevy S-10. The midsized pickup truck is designed to compete with Ford's Ranger and Toyota Tacoma, which are the two best-selling models in their class.
The first generation of the Chevy Colorado was introduced in 2004 as a replacement for the Chevy S-10 compact pickup truck that was discontinued after 2004 due to changes in consumer demand.
If you are looking for a mid-size truck that offers power and capability, the Chevrolet Colorado is going to be just what you need.
The only difference is that Colorado is going to be more affordable than other full-size trucks on the market today. This makes it an excellent choice for those who are on a budget but still want something that has plenty of performance and versatility.
The Chevy Colorado comes in three different trim levels: base, mid-grade LS, and LT. The base model comes with a 2.8L four-cylinder engine while the mid-grade LS comes with a 3.6L V6 engine and the top-level LT comes with a 3.6L V6 engine as well as many other upgrades that make it feel like a much more expensive truck than it actually is.
Where are Chevy Colorado's Made?
General Motors is one of the largest automakers in the world, with revenues of $157.5 billion (FY 2018). General Motors is a global company, with operations in more than 100 countries.
The company has 70 manufacturing facilities in 28 countries and sells its vehicles in some 150 markets through 11 vehicle brands: Buick, Cadillac, Chevrolet, GMC, Holden, Isuzu, Jiefang, Opel, Vauxhall, and Wuling. GM sells about 8 million cars and trucks annually.
The Chevy Colorado is made in Wentzville, Missouri. The GM plant in Wentzville produces other models such as the GMC Canyon and the Chevrolet Silverado.
Chevy also has assembly plants in Brazil: São José dos Campos (GM do Brasil) Thailand: Rayong (GM Thailand).
Is the Chevy Colorado Made in the USA?
The Chevy Colorado is built at the General Motors facility in Wentzville, Missouri. The plant also produces the GMC Canyon, which is identical to Colorado except for some minor changes in trim levels and features.
Who makes the Engine in a Chevy Colorado?
General Motors manufactures the engine for the Chevrolet Colorado, as well as many of its other vehicles. The company was founded in 1908 and has since become one of the largest automobile manufacturers in the world. It produces both passenger cars and trucks, and it also owns several other car brands including Cadillac, Buick, and GMC.
Are Chevy Colorados Good Trucks?
Chevy Colorado is an excellent vehicle. It has great engine options with a powerful v6 engine, comfortable & great towing capacity.
The interior of the Colorado is comfortable and features a nice gauge cluster with a digital display. There are also lots of storage compartments around the cabin to keep everything organized. If you want something more than just an average everyday truck, then you should definitely look at the Colorado ZR1 model.
The Colorado is available in several models: LS, LT, Z71, LS Plus, and LTZ. The first two models are available with either rear-wheel or four-wheel drive. The Z71 features off-road suspension and trim upgrades over the other models, while the LTZ adds luxury features such as heated leather seats, power accessories and Bluetooth connectivity.
This trim level offers some serious off-road capabilities that can handle just about anything you put in front of it without any trouble at all!
What problems does Chevy Colorado have?
Key Stuck in Ignition: The key can get stuck in the ignition. If this happens, you will need to take your vehicle to a mechanic and have them remove the key from the ignition. You should also check if there are any recalls on your vehicle for this issue.
Soft Brake Pedal: Some people have complained about having a soft brake pedal on their vehicle. This could mean that there is an issue with your brake pads or shoes, so make sure you get these checked out by a professional mechanic if you experience this problem with your Chevy Colorado.
Fuel Level Sensor Failure: The fuel level sensor may fail on some models of this truck, which means that it won't be able to tell how much fuel is left in the tank and it could cause problems with starting up your vehicle if there isn't enough fuel left in the tank when you try to start it up again after driving around town for awhile without refueling at all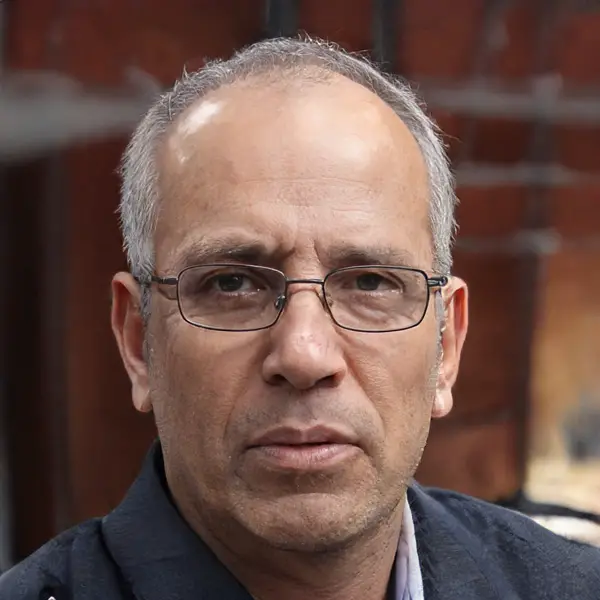 Thomas is a retired Chevy Auto Technician, Father to two incredible daughters. He enjoys using his knowledge and experience to help you solve and find reliable information on Chevrolet vehicles.