It has been in production for the past two decades but are there Chevy Colorado years to avoid? In this post we will be exploring this question and help you decide on which years you should run away from.
If a vehicle has been in production for more than two decades, indicators are that it is a, at least, a decent vehicle. Why would it be in production for that long otherwise?
If you read online review especially of the more recent models, you would be forgiven for believing that the Chevy Colorado is a lemon. Is that the case though? Is every Chevy Colorado a terrible investment or are there specific years to avoid?
In short, the Chevy Colorado years to avoid are 2004, 2005, 2015, 2016, 2018, 2019, and, depending on who you ask, the 2021 model.
It's a weird debate to tackle as the Colorado has actually won awards over the years. Owner and consumer reviews seem to point to a completely different picture though.
The general consensus is that there are better alternatives in the mid size truck class such as the Toyota Tacoma and Ford Raptor. They cost a couple of thousands extra but are supposedly better than the Chevy Colorado. In this post we will take as objective a view as possible so that you can decide on your own.
Is Chevy Colorado a reliable truck?
How reliable is the Colorado really? Are all the negative reviews indicative of the bigger picture or is it from a small sample size? Let's look at the most recent offerings. As far as ratings are concerned, these are how the last 3 models fared:
The 2019 Chevy Colorado got a 1 out of 5 rating
The 2020 got a 5 out of 5
The 2021 earned a 2 out of 5
As you can see from this small sample size of years, the ratings seem to be all over the place at best. These are the rating that Consumer Reports gave the Colorado. On the other hand, Repair Pal rates it quite highly on the reliability scale with an average annual maintenance cost of $595 to $600.
This is average when compared to similar trucks in the same class. They further state that you are not to expect major repairs on the Chevy Colorado making it one of the most reliable and low cost mid size truck to purchase as well as maintain.
Chevrolet Colorado Years to Avoid
Chevy Colorado 2004
The problems recorded on the 2004 model include:
Various antilock system (ABS) problems
Body Integrity issues leading to leaks
Climate System (A/C) problems such as compressors and fans failing
Chevy Colorado 2005
The 2005 model had these main problems:
Electrical problems such as 12V power plug failure, cruise control, exterior lights, gauges, airbags and other failures
ABS braking system problems
A/C problems
Chevy Colorado 2015
The 2015 model had these main problems:
In car electronics failure such as backup camera malfunction and screen freezing or going blank, Bluetooth failure, radio failure and other issues
Transmission issues such as rough shifting, slipping transmission and transmission leaks
A/C problems
Chevy Colorado 2016
The 2016 model had these main problems:
 In car electronic failure such as backup camera and sensor failure, display screen freezing up or going blank
Fuel system problems such as pump malfunction
Emission control device malfunction
Chevy Colorado 2018
The 2018 model had these main problems:
Shuddering problem
Transmission problems such as rough shifting
Body integrity issues such as squeaks and leaks
Which Chevy Colorado Engine is Best?
The Chevy has 3 engine options. The base trim offers a 4 cylinder 2.5L engine that produces 200 HP and 191 pound feet of torque.
One of the criticisms that the Colorado gets is that it does not have sufficient power for a mid size pickup truck with those numbers. Though it may have less power than other pickups in the same class by comparison, this is a relative assertion.
At the end of the day, it comes down to whether or not it meets your needs. One of the reasons why it has remained popular despite the seemingly many flaws is that there are some advantages to it.
One of these is that it's more affordable than other competing alternatives. You can expect to spend between $2,000 to $4,000 less on it and for some people that is more than enough.
If you choose the base option, you will get a 6 speed manual transmission. Next up is the 3.6 Litre V6 which delivers an impressive 305 HP and 296 pound feet of torque. If power is an issue for anyone as far as the Chevy Colorado is concerned, then the V6 competes favourably against other options in the class.
To upgrade to the V6 engine, you will need to fork out an additional $2,000 to $3,000 depending on where you are located. Next engine option is the 2.8 Litre 4 cylinder turbo diesel. This engine produces 181 horsepower and 396 pound feet of torque. This option is both economical and powerful.
Though the diesel option came a lot later, according to the Chevy website, it was planned right from the onset. The truck chassis came ready to support the rigours that come with a diesel engine.
This engine has received rave reviews for its torque and towing ability. To get the diesel, you will need to pay an additional $3,730. When the 3 engines are compared, the V6 and Diesel definitely stand out. The towing capacities of the three engines are as follows:
The 2.5 Litre 4 cylinder engine towing capacity 3,500 pounds
The 3.6 Litre V6 has a towing capacity of 7,000 pounds
The Duramax 2.8-liter Turbo-Diesel engine has a towing capacity of 7,700 pounds
When you compare the Duramax against other players in the field, the Chevy Colorado definitely stands head and shoulders above the rest of the competition. At the present moment, no other midsized SUV is able to deliver that kind of power and performance.
How Many Miles Will the Average Chevy Colorado Last?
One of the ways of measuring the ability or reliability of a vehicle is longevity. How long can you expect to have a Chevy Colorado overall? When it comes to longevity, the holy grail seems to be 200,000 miles.
So, is the Chevy Colorado able to get to 200,000 miles. By and large, this really depends on how well the owner or owners take care of their cars.
Considering that it is well maintained and serviced at regular intervals, the general lifespan of a Colorado is around 180,000 to 200,000 miles. On average though, 0.8% of Chevy Colorados make it to 200,000 miles.
This is less than half of the industry standard which is 1.9% We are labouring to bring out the fact that besides reputation, the Chevy Colorado being a tainted one, it is a somewhat decent car.
However, if you are on the market for a used one, here are the Chevy Colorado Models to Avoid by Year and their related problems:
Conclusion on Chevrolet Colorado Best and Worst Years
The Chevy Colorado gets a lot more hate than it deserves. It is a decent car with a great price. Though there are many recorded issues, it still remains a good car. Just take note to avoid the models listed above. In particular, avoid the 2015 model as it was voted the worst from the pack.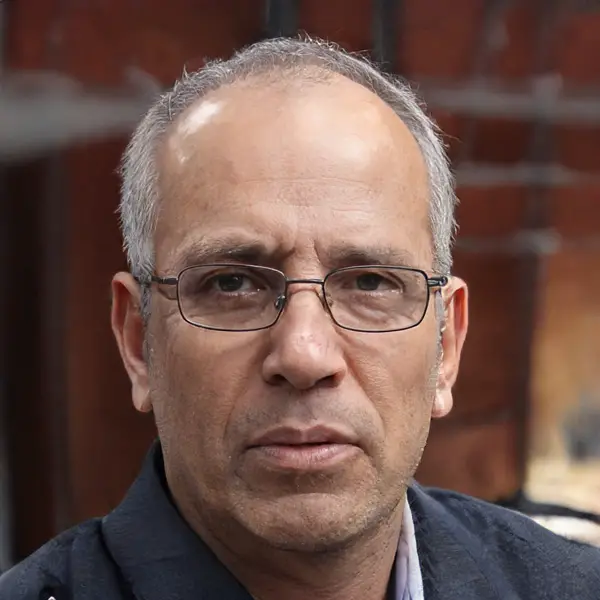 Thomas is a retired Chevy Auto Technician, Father to two incredible daughters. He enjoys using his knowledge and experience to help you solve and find reliable information on Chevrolet vehicles.