Being in existence for about 3 decades now, Chevrolet Tahoe has experienced remarkable enhancement as a full-size SUV in terms of space, comfort, safety, appearance, and feel. While the design of the Tahoe vehicle makes it palatable for any given terrain, a frequently asked question about the SUV is whether or not it will retain its value after many miles.
I have been able to reflect on the average longevity of the Tahoe car, but it is always important to bear in mind that the durability and how well it is able to retain its peak performance heavily rely on how well the owner takes care of it. This justifies the report of Chevy Tahoe owners who say the car has lasted up to 300,000 miles or even longer.
How Many Miles Does a Tahoe Last?
In short, On average, Chevrolet Tahoes have been studied to last 250 000 miles, this ranges anywhere between 200 000 and 300 000 miles. This is according to the average response from owners of the car and statistics from several online marketplaces for car buyers and sellers
In other words, a good Tahoe car should hit the 200,000 miles mark and is often recorded in model years from 2017 to 2019. Nevertheless, the longevity of the Tahoe largely depends on the level of care, maintenance, and handling.
Comparing Chevy Tahoe Longevity with Similar Car Models
Suppose you are shopping for a Chevy Tahoe car. In that case, there are a number of options to consider to help you make a better choice. Thus, comparing the longevity of America's trusty family hauler with similar car models becomes quite necessary.
There is no doubt that The Chevrolet Tahoe models are quite durable, but where exactly do they stand in the automobile hierarchy, particularly in terms of lifespan amidst similar full-size vehicles?
Well, car models like Ford Expedition ( F-150), Nissan Armada, and even Yukon XL by General Motors (which owns Chevrolet, by the way). Placing the Tahoe with the Ford Expedition, there is only a little or no difference to note between the two full-size vehicles, especially in terms of reliability.
This is because, based on average revision, Ford Expedition usually hits the 300,000 miles mark when there is proper maintenance – just like the Chevrolet Tahoe.
The comparison is quite different when we shift the focus to Nissan Armada because the latter is no match with Chevy Tahoe in terms of sales over the year. But, according to many experts, they believe both cars are on the same level in reliability.
Similarly, there is not much thinking to be done if you are to choose between Tahoe or the Yukon XL based on lifespan because they are the same.
But if you prioritize economic-friendliness, the Tahoe appears to be a better affordable option. There are many other similar car models to compare with Chevy Tahoe in terms of longevity and reliability, but to think of those that measure up real close, and according to what owners are saying, Tahoe remains a reasonable option for its class.
Chevy Tahoes Model Years and Problems Affecting their Lifespan
Without being told, one should know that there are some Tahoe model years to avoid, and others to consider. This is usually determined by the frequency of reported problems and the number of recalls accorded to a particular year model.
Without mincing words, various reports have shown that the 2015 Chevrolet Tahoe, in particular, has been crowned one of the worst model years, having gotten the highest number of complaints among other cars in the lineup.
Most of the problems that experts will advise you to look out for before purchasing Tahoes have been significantly reported in the 2015 year model. These problems, which are the common ones, range from air conditioner failure to engine issues, and even interior accessories problems.
On the brighter side, subsequent models from the 2015 production have offered improvement in these areas. In other words, you can trust ones from 2017 to 2019 in terms of hitting the postulated 300,000 miles mark.
Maintaining Chevy Tahoe to reach its expected lifespan
I have been able to reiterate the fact that in order to make Cars like Chevy Tahoe hit their expected lifespan of 200,000 to 300,000 miles, care and maintenance can not be negotiated.
The next line of thought, on this note, would be the cost of maintaining a Chevy Tahoe in the long run and comparing this with similar car models. The average cost of maintaining The Chevrolet Tahoe each year is around $744 compared to similar models which cost as high as $800 to $1000.
Considering that it is a full-size SUV, we can rightly conclude that it is cheaper to maintain a Chevy Tahoe in contrast to most full-size SUVs. The maintenance is usually around inspection and replacement of brakes, transmission composition, spark plugs, and even tires among other things.
Conclusion on How Long do Tahoes Last
Now that you know the expected lifespan of Chevy Tahoes which is around 200,000 to 300,000, you can now be able to make better buying decisions having compared this with similar car options. If you are going to consider buying any model year of Chevy Tahoe, keep in mind that maintenance is key.
In this light, I recommend you consider buying a transmission cooler, especially if you'd be doing a lot of towing with the vehicle. Also, ensure that only qualified mechanics service your car, and you want to make sure the right competitors are used in terms of replacement.
It equally helps when you always go in accordance with the information on the manual as regards routine maintenance and checks.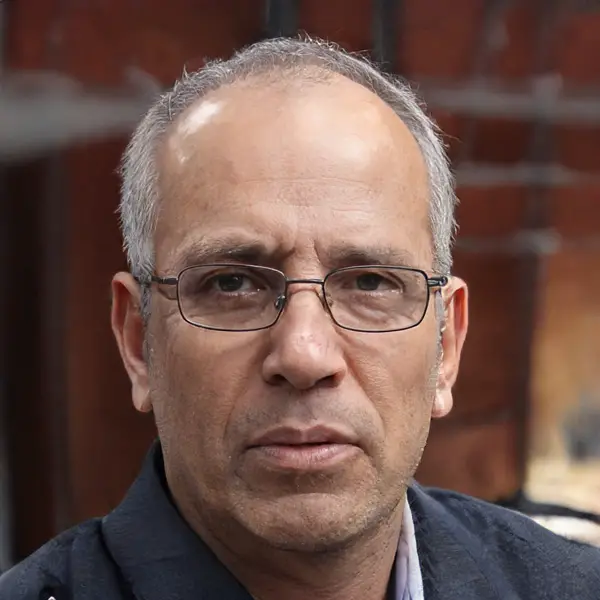 Thomas is a retired Chevy Auto Technician, Father to two incredible daughters. He enjoys using his knowledge and experience to help you solve and find reliable information on Chevrolet vehicles.