It's not just the appearance that makes these cars so popular, however. It's also the speed and performance. The Camaro has always been known for its power and performance, and this reputation persists to this day. If you're considering buying one, you may be wondering how fast is a Camaro?
The answer to this question depends on which model you have in mind. Over the years, Chevrolet has manufactured many different models of the Camaro, each with its features and specifications.
That being said, they've all shared common ground when it comes to speed and performance. In general, they're pretty impressive vehicles that are capable of accelerating quickly and reaching high speeds without much effort at all.
How Fast is a Chevy Camaro?
In short, A Camaro is fast, it can go from 0 to 60 mph in just 4.0 seconds. It is available in multiple engine configurations, but the fastest ones are the V8 models which produce 455 horsepower and 455 pound feet of torque.
The Camaro is a muscle car that was built by Chevrolet starting in 1966. It has been available with V6 and V8 engines throughout its life span, but it's the V8 engines that have made this car fast, with the most powerful model being able to reach an incredible top speed of 198 mph.
The Camaro was out of production from 2002 to 2009, but it was reintroduced for the 2010 model year to compete with the Ford Mustang and Dodge Challenger. As a result, there are currently 6th generation models available for sale today.
How fast does a Camaro Go (Trim Levels)
Chevy Camaro Rs
The Camaro RS is a muscle car that can reach speeds of up to 160mph in the hands of a skilled driver. To go along with the speed and power, the Camaro RS also has great handling and a smooth ride.
The Camaro RS is a sporty car that was made for speed and performance.  The first time that you get behind the wheel of this vehicle, you will be impressed by its handling abilities and its smooth ride. The V6 engine makes it easy to accelerate quickly without sacrificing any power or control.
Chevy Camaro 2ss
The Camaro SS is powered by a 455-hp, 455-lb-ft of torque 6.2-liter V-8 engine mated to either a six-speed manual or an eight-speed automatic transmission.  The coupe with the automatic can go from zero-to-60-mph in 4.4 seconds and a quarter-mile time of 12.9 seconds at 112 mph.
The car's great performance comes thanks to its weight savings over previous models—about 400 pounds in this case and the extra power from the V-8 that is available on demand. While I prefer the manual, the automatic can be just as much fun, especially when you leave it in Sport mode, which holds gears longer and downshifts more aggressively.
Chevy Camaro lt1
The 2017 Chevrolet Camaro LT1 is powered by a 3.6-liter V-6 that produces 335 hp and 284 lb-ft of torque. A six-speed manual transmission comes standard, with an eight-speed automatic transmission available as an option.
In performance testing, the Camaro 1LT went from zero to 60 mph in 5.7 seconds with the automatic transmission and 6.2 seconds with the manual transmission. Camaro is fast because it has a powerful engine and good aerodynamics
What makes Camaros Fast?
The main thing that makes a Camaro fast or slows is the engine. The Camaros with larger engines will be faster than the ones with smaller engines. Many other things can make a Camaro fast, such as:
Weight
Aerodynamics
And power-to-weight ratio.
The most important factor in making a car fast is how much power it creates. Power, in this case, refers to how much work it can do over a given period, typically measured in horsepower or kilowatts. Engines with more power can propel the car at higher speeds.
Several factors go into how much power an engine produces, including the size of its cylinders and the amount of air and fuel that can be burned in them. Larger engines have larger cylinders and are capable of burning more air and fuel to create more power.
This is why muscle cars like Camaros have big engines  they need all the power they can get to reach high speeds! The largest engine available for Camaros is the 6.2L Supercharged V8 engine with 650 horsepower and 650 foot-pounds of torque! This chevy engine is capable of accelerating from 0-60 mph in just 3.5 seconds!
Which Chevy Camaro is the fastest?
The fastest Chevrolet Camaro is the 2019 ZL1 1LE. This track-focused model has a top speed of 198 mph and a 0-60 time of 3.5 seconds.
The standard 2019 Camaro SS, which starts around $40,000, goes from 0 to 60 mph in 4.2 seconds — 0.4 seconds faster than its main competitors, the Ford Mustang and Dodge Challenger R/T. The Camaro V6 is even faster, reaching 60 mph in 5.1 seconds.
The ZL1 1LE is the most powerful model in the lineup, with 650 hp and 650 lb-ft of torque from its 6.2L supercharged V8 engine.
The ZL1's performance rivals that of much more expensive cars, with a quarter-mile time of 11 seconds flat at 127 mph and a top speed of 198 mph with the 10-speed automatic transmission (191 mph with the 6-speed manual).
The standard Camaro SS makes 455 hp and 455 lb-ft of torque from its 6.2L V8 engine — 0 to 60 mph in 4.2 seconds (0 to 100 km/h in 4.5 seconds). With 275/35ZR20 tires front and rear, it can run a quarter-mile in 12.5 seconds at 113 mph, and the top speed is listed as 179 mph (288 km/h).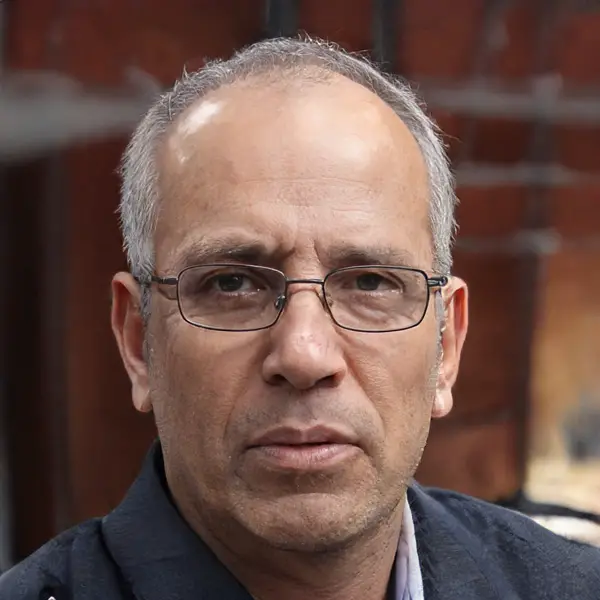 Thomas is a retired Chevy Auto Technician, Father to two incredible daughters. He enjoys using his knowledge and experience to help you solve and find reliable information on Chevrolet vehicles.