Ever wondered what the Chevy RST package is all about? Well, in this article, we are going to take a deep dive into this topic and see just what this package offers and whether this is something that's for you or not.
The pickup truck market niche is one of the most competitive in the American market and for good reason. Americans have a love affair with their pickup trucks. Since this is a competitive segment, truck manufacturers want to stay on top of things and keep their customers satisfied.
This is one of the reasons that different trims and performance packages exist. No two pickup truck owners are the same and you need to meet the market's needs in order to stay relevant. If you don't cater to them, your competition will. So, what is the Chevy RST package?
In short, RST stands for Rally Sport Truck, is Chevy's sport truck package. It is a high-performance and more standard features option with the aim of making Chevy trucks sportier both in terms of performance and looks. It was developed as a response to what Chevy's competitors had brought to the market.
The Chevy RST package comes in 2 variations: Trail Boss and the RST. These packages are designed with different drivers in mind. The Chevy Trail Boss package is for off-road enthusiasts who want more ground clearance and add-ons such as tow hooks, skid plates, and bead locks. The RST package is for drivers who prefer a more refined ride on the road with a more upscale interior.
What is the Chevy RST Package and How Does it Impact Your Vehicle?
The Chevy RST Package is a high-performance sports truck package that Chevy introduced in 1987 to compete with Ford's F-Series and Dodge's Ram.
The RST Package offered improved handling, better braking, and more horsepower which made it a great option for drivers who wanted their pickup truck to feel like a sports car.
However, the RST package was discontinued in 1996 due to decreased demand and increased competition from other manufacturers. However, in 2004, Regency conversions pioneered the Silverado RST and since then, it has come back onto the market.
What's Included in the Chevy RST Package?
When you get the RST performance package, you get all the LTE trim level features of your Chevy truck plus other additions. These include:
Keyless start
Cargo Bed
Remote Start
Chrome side-view mirrors and bumpers
Leather-wrapped and heated steering wheel
LED headlamps
Heated front seats
Power driver's seat
Lumbar support
Black bowtie logo on the front
LED fog lamps as well as tail lamps
18-in. Silver wheels (aluminum)
3.0L Duramax Diesel engine (277 HP/ 360 lb.-ft. torque)
Other than these basic features, the RST package's main selling point is the performance aspect that offers great options to different driver needs.
What are the Advantages of the Chevy RST Package?
This package offers features that are appealing to a lot of customers, including generous amounts of horsepower, torque, and towing capacity.
As already mentioned, performance is the key selling point here and for those that need a workhorse or something that is comfortable on and off-road, the RST package is most definitely worth a look.
Who Should Opt for the Chevy RST Package?
When you are looking to get your hands on a new Chevy, the RST package may be the way to go. This package includes features such as a front center console, heated seats, and cruise control.
It also includes features that are important for off-road driving such as an 8″ touch screen display with Apple CarPlay and Android Auto integration, Off-Road Suspension Package, Hill Descent The Chevy RST package has been designed for drivers seeking a vehicle that offers an authentic, engaging off-road experience.
This package is available on the Chevrolet Colorado and GMC Canyon.
Is Chevy's Performance Pack Worth The Price Tag?
For those of you who are seeking a more thrilling ride, the Chevy Performance package is worth taking a look at. It is worth mentioning that this package does not come cheap. For an extra $2,000, Chevrolet will not only give you a bigger engine and dual exhausts but also provide stiffer suspension and bucket seats
Conclusion on Chevrolet's Rally Sport Truck (RST)
Chevrolet's Performance Package provides a more thrilling driving experience for those looking to customize their Truck. If you are willing to fork out an additional $2,000 then this could be a great value for the car and features you get.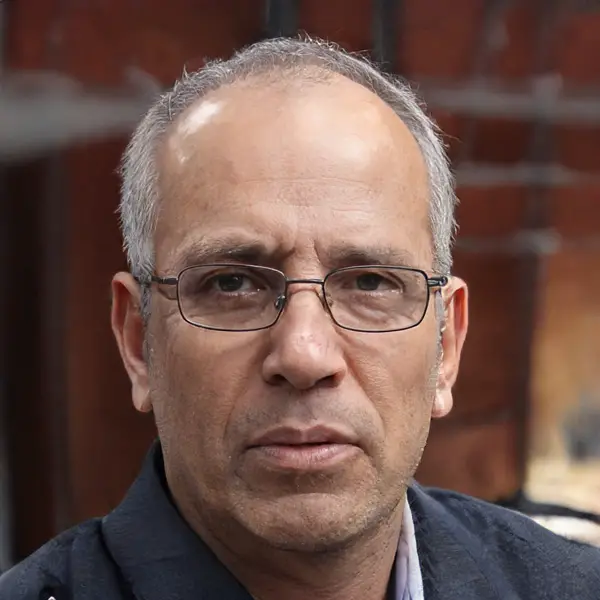 Thomas is a retired Chevy Auto Technician, Father to two incredible daughters. He enjoys using his knowledge and experience to help you solve and find reliable information on Chevrolet vehicles.