The '22 Chevrolet Silverado 1500 has a lot of news to cover. However, the significant development isn't getting the most attention. It's official: GM's diesel-powered 1/2-ton can now pull 13,300 pounds thanks to the new maximum towing package.
Take your Silverado to the job site confidently, or use it for everyday commuting and weekends of productivity. Your Silverado can pull a fifth-wheel travel trailer if you want the thrill. The truck meets all of the requirements for a towing vehicle.
How Much Can a 2021 3.0 Duramax Tow?
The maximum towing capability of the 3.0L Duramax engine from the ball is 9,300 pounds. The Duramax 3.0L engine does an excellent job at towing. A 460 lbf.-ft of torque and 277 hp are on tap. On top of that, it has a highway fuel economy rating of 7.1L/100km.
The EPA rates this engine's fuel efficiency as 23 mpg in the city and 33 mpg on the highway when it is mated to a ten-speed automatic gearbox. LT, LTZ, RST, and High Country trims have the 3.0L Duramax engine. The diesel-powered Ford F-150 uses too much on the highway but can pull 11,500 lb.
Similar fuel usage figures can be seen in Ram's counterpart, which can tow 12,650 lb. The manufacturer feels that present capacity fits customers' demands 95% of the time.
Therefore, having its extremely capable vehicle finishes up third on the list of towing capacity is just unacceptable. However, GM wants to reexamine the capabilities of its trucks.
Engineers had a difficult task. General Motors admits to prioritizing fuel economy above pulling capacity. However, the company insists it never stops upgrading its powertrains.
How Much Can the 2022 3.0 Duramax Tow?
2022 Duramax 3.0 can now perform up to its full capacity and draw up to 13,300 pounds. An increase of 4,000 pounds over the 2021 model year is possible because of the bigger rear differential and more robust suspension that comes standard with GM's "max tow package."
In addition, you don't have to sacrifice fuel efficiency for the brand's highest towing capability by choosing the 6.2L gasoline V-8. The '22 3.0L Duramax hasn't changed anything other than cooling enhancements. Everything, including the 277 horsepower and 460 pound-feet of torque, stay in place from the outset.
Nevertheless, the engine is still pretty remarkable. It features aluminum blocks and heads, fabricated steel connecting rods, an electronically driven variable geometry turbocharger, iron sleeves, and an air-to-water intercooler.
The 2022 3.0L Duramax is the most cutting-edge American-made diesel engine ever built in the United States. The 460 lb-ft of torque of the inline-six common-rail engine is available from 1,500 rpm and does not let up until 3,000 rpm. There is nothing better for someone who has to tow a trailer than this torque curve.
Is the 3.0 Duramax Good for Towing?
A no-compromise engine was GM's goal when it designed the 3.0-liter Duramax diesel. Although it may not be the most powerful engine, the 3L Duramax from GM is a quiet, high-mpg engine that can tow a load with a high level of certainty, based on what you deem a genuine measurement of power.
The GMC 3L Duramax turbodiesel is an excellent new alternative for customers. Three groups should consider this engine: Those who value saving money on gas. Those who plan to tow frequently.
Those who want the AT4 trim require a truck that can go off-road. The 3L Duramax is a must-have if users fall into two of the three categories. It brings a new level of competence, comfort, and confidence to GMC's light-duty lineup.
Who Makes 3.0 Duramax Diesel?
The Duramax 3.0L I-6 is a turbodiesel engine manufactured by General Motors (GM) for use in vehicles – full-size 1/2-ton pickup trucks and maybe SUVs. Unofficially called "baby Duramax," the engine is brand new. It was designed to replace the 6.6L Duramax, which is too large for the 1500 half-ton trucks.
The engine is a joint effort between General Motors and Opel. However, despite the engine's enhanced combustion and emissions technology, it didn't compromise efficiency or power.
Is the 5.3 Better Than the 3.0 Duramax?
Choosing a new truck's engine is an important consideration regarding towing and fuel economy. 3.0L Duramax Diesel and 5.3L V8 engines are common selections. So, how do the power and efficiency of these engines compare? Explore the engines below, and then test drive them for yourself.
Performance Specifications The 3.0L Duramax Diesel engine and the 5.3L V8 engine can produce a lot of power. You will want a 5.3L V8-powered vehicle if you desire maximum towing capability.
Below are some of their specifications: 3.0L Duramax Diesel Engine Specifications:
277 horsepower
460 pound-feet of torque
A 9,500-pound towing capacity
5.3L V8 Engine Specifications:
355 horsepower
383 pound-feet of torque
11,500 lb towing capacity
Is the 3.0 Duramax Worth It?
The new Duramax 3.0L Turbo-Diesel engine is an innovative powertrain with great fuel efficiency without compromising capabilities. The Duramax label earned by this newest engine is based on a profound grasp of the diesel powertrain sector and the high degree of care dedicated to optimizing its durability and efficiency. You can discover why our 3.0L Diesel engine and truck chassis are the most sophisticated in the industry.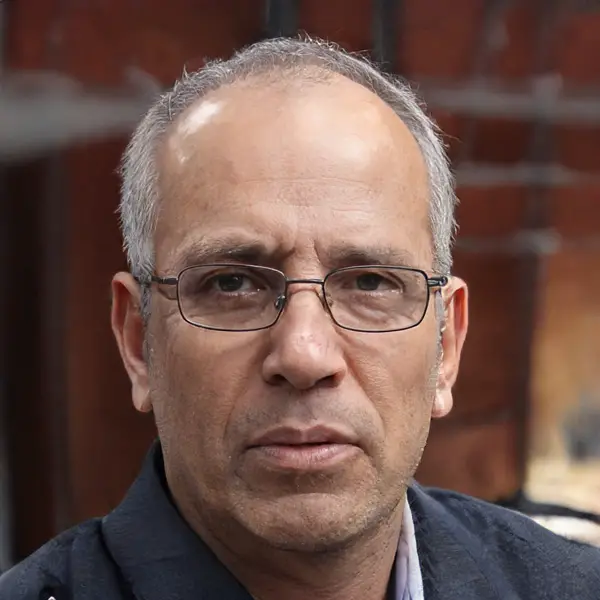 Thomas is a retired Chevy Auto Technician, Father to two incredible daughters. He enjoys using his knowledge and experience to help you solve and find reliable information on Chevrolet vehicles.