Which is better, the L5P Duramax or LML700 Duramax engine? If you are still wondering which is a more reliable engine, this article is for you. LML700 Duramax is the predecessor of L5P and whose production was between 2011 to 2016. L5P engine production began in 2017 to date. It's suffice to say that both diesel engines are prolific and way ahead of many gasoline engines. This article will focus on:
The features of L5P and LML
Duramax engines Pros of L5P and LML700
Duramax engines Cons of L5P and LML
Duramax engines Similarities of L5P and LML
Duramax engines Differences between L5P and LML700
Features of L5P Engine
The L5P engine uses a Denso injector to ensure the proper flow of diesel in the engine.
It uses Denso's HP4 pump that can gain the best power numbers due to higher fuel power of over 800 horsepower.
The L5P turbo uses a Borg-Warner charger in which a computer controls turbo geometry.
Pros
L5P Engine Higher power output
Reliable compared to other Duramax models
Less prone to issues
Cons
 L5P Engine Manifold absolute pressure
Malfunctioning Failing
Fuel Injector Limitation of Allison 1000 Power
Features of LML 700
Engine It contains an advanced exhaust after-treatment system that uses selective catalytic reduction technology.
It has a Selective Catalytic Reduction system that allows the engine families to adhere to stringent Federal emissions regulations.
It has a 9th injector used to introduce fuel to the exhaust pipe in active regeneration cycles.
Pros of LML700
Engine Reliable when properly maintained (300000-400000miles)
It reduces regeneration cycles and Improves fuel economy
Cons of LML700
Engine DEF pump malfunction due to dirty fluids and wear and tear
Failure of NOx Sensors DEF heater-associated problems
Faulty CP4.2 Injection Pump
Similarities Between L5P and LML Engines
L5P and LML 700 diesel engines are similar in the following:
Engine Displacement
Both L5P and LML 700 engines have similar displacement. However, the Duramax company considered a 6.6 liter/402.7 ci engine design since it fitted their layout.
Type of Fuel Use
L5P and LML 700 engines consume diesel fuel due to their higher energy level than gasoline fuel.
Compression Ratio
LML and L5P Duramax engines have a similar compression ratio of 16.0:1. They also come with a similar bore and stroke of 4.06 x 3.90 inches. The ratio helps produce 445 hp on the L5P and 397 hp on the LML. They are made from the same blueprint as the Duramax V-8 Engines.
The LML and L5P engine applications were in the GMC Sierra HD and Chevrolet Silverado HD and their respective production years. The Engine Layout The L5P and LML 700 engines have a V8 configuration design that uses 8 cylinders.
Cylinders consist of 2 banks and use a common V-shaped layout.
The Engine Head and Block Materials
L5P and LML 700 engines are made of cast aluminum material, while the block is built out of cast iron and in three variants. The Aspiration System L5P and LML 700 engines use the same intercooler and turbocharged aspiration system. This aspiration system was also used in the group engine up to 2021.
Differences Between L5P and LML
L5P and LML700 diesel engines have the following differences:
Malfunctions
Although both engines exhibit issues, L5P Duramax engines are less prone to issues than LML700 engines. LML engines exhibit the following issues that mostly affect emissions of the engine:
DEF pump malfunctions
CP4.2 Injection Pump Failure
Diesel Exhaust Fluid (DEF) heater failures
The DEF systems break down dangerous NOx emissions such as water and nitrogen, which are less harmful. The CP4.2 injection pump malfunctions are attributed to dual-piston design and dirty fuel.
Common issues with the L5P engines are:
An abnormal condition with the fuel injector number 4
The Allison 1000 transmission problems
Manifolds Absolute Pressure sensor (MAP) failures
It is safe to say that the L5P engines perform averagely well.
Torque Output
The torque output of LML700 engines increased to 525lb. Ft from 460lb. Ft at 1600RPM for GMC Savana and Chevrolet Express. LML700 engines produced between 2011 and 2016 produce 765 pound-feet of torque at 1600 RPM. In contrast, the prolific L5P is more powerful in terms of torque. For instance, it produces 910 pound-feet of torque at just 1600 RPM in Sierra and Silverado HD.
Power Output
L5P Duramax engines have a significant power output. They can reach a power output of 445 hp/ 331.8 kW at @2800 RPM. LML700 has an output of 397 hp/294 kW at 3000 RPM. If looking for extra power, L5P engines are perfect. LML may still offer good service but at low output.
Generation and Year of Production
The production of LML Duramax engines was from 2011 to 2016. The production was an improvement to the emissions of the LMM engines. In addition, the production focused on redesigning the piston oil flow, which led to improvements in temperature control.
On the other hand, the production of L5P engines started in 2017 and is still being produced to date. L5P engine is the latest Duramax model. The engines offer customers the highest power output ever made by GM truck engines.
Conclusion
L5P engines are more sustainable and reliable than their LML700 counterparts, as shown above in terms of problems and power output. L5P engines are less prone to problems, while LML700 engines have less power output and exhibit many issues, including DEF pump failures and NOx sensor malfunctions.
The L5P engine is a more valuable choice because it is the latest model, much improved, and its spare parts are readily available in the market.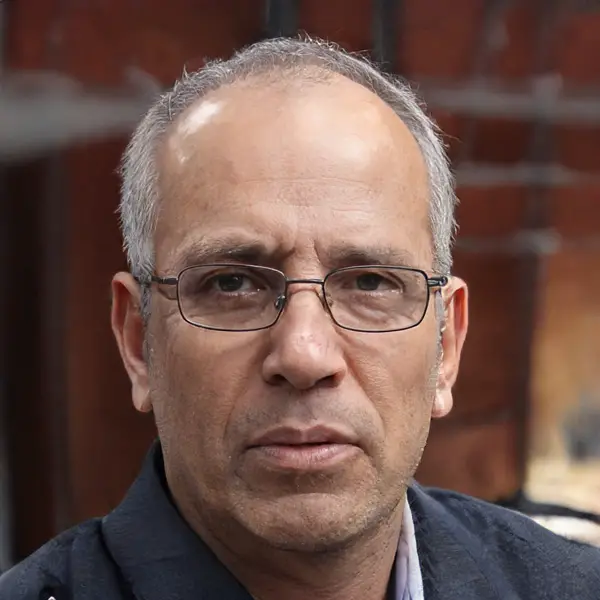 Thomas is a retired Chevy Auto Technician, Father to two incredible daughters. He enjoys using his knowledge and experience to help you solve and find reliable information on Chevrolet vehicles.