The buzz about the chevy V6 can be traced to its latest recognition as the best mid-size truck for towing by the U.S news. Everyone wants to know what makes the Chevy Colorado special when there are other good truck models like Ford Ranger, Jeep Gladiator, and the honda ridgeline. Check out the frequently asked questions about the Chevy Colorado below.
Chevy colorado v6 Towing Capacity
The Chevy Colorado 3.6 liter V6 has a towing capacity of up to 7,000 lb after an engine upgrade. Originally, you would get a max of 3500 pounds. However, an upgrade to the engine will give it a trailering package that maxes the towing capacity to 7000 pounds.
The midsize truck has a 5'4 feet bed and can hold up to 1566 loads, the truck bed can also be upgraded to a 6'4 for convenience while transporting stuff. With the whooping almost 4 tons tow capacity, you can transport large weighty stuff even offroad without difficulty.
Is Chevy Colorado Good for Towing?
Judging from the design of the Chevy Colorado and added convenient features, they are good towing trucks. A Chevy Colorado can pull up to 7000 lbs and has up to 6'4 feet truck bed for transporting cargo.
Each Chevy Colorado can load up to 1566 pounds at once with their initial 5 foot 4 or upgraded 6 foot 4 truck bed. Asides from the loading capacity of the Chevy Colorado, the truck also comes with safety features like the trailer brake controller that stabilizes it while towing.
Other noteworthy features of the midsize truck are the 7 pin connector, trailering assist, a user-friendly trailer hitch, and the tow or haul driving mode. A compilation of reviews from several users of a Chevy Colorado paints the truck to be good for towing.
How much weight will a Chevy Colorado tow?
In general, the Chevy Colorado models are equipped with 3 engine types to choose from with each having a towing capacity. The smallest engine is a 2.5-liter four-cylinder which tows the lowest pounds.
The engine option is equipped with 200 horsepower and allows you to tow up to 3500lb. The biggest engine option with a higher towing capacity is the 3.6 liter V6.
Any Chevy truck with the V6 engine can pull up to 7,000 lb and has a whopping 308 horsepower. The Diesel engine option which has the highest towing capacity is the Duramax 2.8L four-cylinder turbocharged diesel engine. With 181 horsepower, the engine can tow up to 7,700 lb
Can a Chevy Colorado tow 7000 lbs?
The Chevy Colorado comes with different engine designs. The engine you choose will determine the lbs your chevy colorado tows.
Check out the towing capacity of each engine configuration below;
2.5-liter four-cylinder engine: The engine has 200 horsepower and a towing capacity of up to 3500 pounds.
3.6L V6 chevy colorado engine: Any chevy colorado model with the 3.6-liter V6 engine can tow up to 3500 pounds before an upgrade. After the upgrade, the truck has a towing capacity of up to 7000 lbs.
Duramax 2.8L turbo-diesel four-cylinder Chevy Colorado engine: Any Chevy Colorado truck with this engine can tow up to 7,700 lbs.
What can the Chevy Colorado tow?
Once you know the towing capacity of your Chevy Colorado, you can tow virtually anything with it conveniently provided such items do not go above the truck's ability. You can tow heavy items like boats, campers, and jet skis with the right Chevy colorado.
Which Colorado can tow the most?
Of all the chevy colorado trucks, the one with a Duramax 2.8L turbo-diesel four-cylinder engine has the most towing power. It outputs 181 horsepower, 368 lb-ft of torque, and hits 29 MPG on average.
If you are looking for a medium-sized truck with a monstrous towing ability, choose the one with the Duramax 2.8L turbo-diesel 4 cylinder engine.
You can tow really big stuff like campers, fishing boats, jet skis, and other items a regular truck cannot handle using a Chevy Colorado with the above spec. The truck bed of the Chevy Colorado can also transport a maximum of 1566 pounds load.
How to increase the towing capacity of a Chevy Colorado?
Each chevy colorado has its specified towing capacity which should not be meddled with. The only Chevy Colorado that can be upgraded with a trailering package has a 3.6l V6 engine. Initially, any Chevy truck that comes with a V6 engine can tow a maximum of 3500 pounds.
However, after upgrading, the trailering package ups the towing capacity to 7000 lbs. Besides the Chevy Colorado with a V6 engine, there is no way to increase the towing capacity of the truck. Trying such will harm your chevy's internal mechanism since the truck is working past its ability.
Conclusion on Chevrolet V6 Towing Capacity
Chevrolet Colorado trucks are worth the hype considering all the amazing attributes that they possess. If you are looking to get a powerful mid-size truck with enough power and endurance, try a chevy colorado. They have the muscle to haul and tow items up to 7,700 lbs and have the various added feature for their user's convenience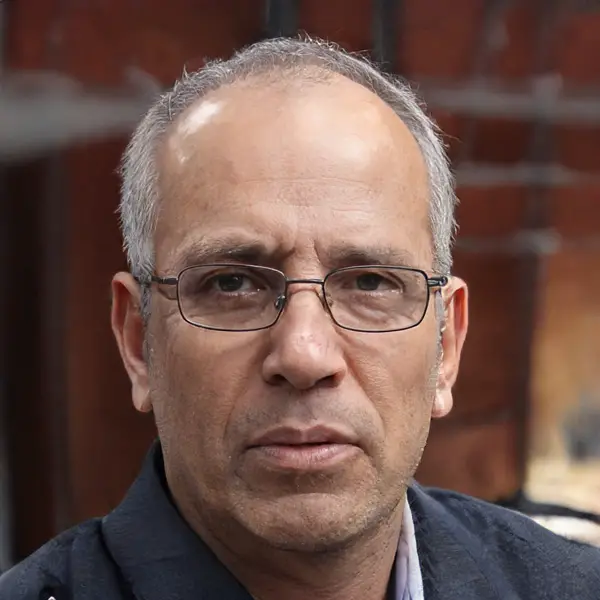 Thomas is a retired Chevy Auto Technician, Father to two incredible daughters. He enjoys using his knowledge and experience to help you solve and find reliable information on Chevrolet vehicles.