Renowned for its versatility, dominance, and praise-worthy advancements, the 2022 Chevrolet Tahoe has arrived brimming with configurations apt to suit a broad range of demands and preferences. Notably, we delve into the specifics of the High Country, Z71, LT, LS, Premier, and RST configurations, unearthing their distinguishing attributes and superiorities. Alongside an exploration of basic performance measurements like horsepower, torque, and transmission type, we assess the engine's real-world performance, discussing which type of travels each Tahoe configuration excels in. From the comfort of your cabin to the prowess of your tech suite, the 2022 Chevrolet Tahoe is no stranger to luxury – equipped with state-of-the-art infotainment, driver aids, and upscale furnishings and amenities. Lastly, we evaluate the worthiness of each configuration by comparing their prices, value, and performance against competitive SUVs in the market.
Overview of the 2022 Chevrolet Tahoe Configurations
If anyone's enthusiastic about the potent blend of design, technology, and stellar performance, that's probably in the realm of automotive hobbyists. Delving into the immense world of vehicles, one can't help but be fascinated by the array of available options. However, one model that has been captivating enthusiasts all around the world is the 2022 Chevrolet Tahoe – a marvel of design and technology that's so much more than what meets the eye. This article aims to bring the spotlight onto the top-tier features of the 2022 Chevrolet Tahoe configurations that set these beauties apart from the rest.
Starting with the heart of the Tahoe, the engine, there are three powerplants available across the six 2022 Chevrolet Tahoe configurations: the LS, LT, RST, Z71, Premier, and High Country. Each powerplant offers a distinctly unique driving experience. The base model is equipped with a 5.3 liters V-8 engine, providing an impressive blend of power and efficiency. The Premier and High Country trims come with a powerful 6.2 liters V-8 engine option, guaranteed to provide a beastly performance. A third 3.0-liters Duramax diesel inline-six engine proves that every Tahoe owner can find just the right fit for their automotive ambitions.
Next is their impressive design, both interior and exterior. The Tahoe's numerous configurations offer a great amount of flexibility, allowing each model to cater to a wide range of audiences. Want elegance and luxury? The Premier and High Country trim levels are packed with amenities like perforated leather-appointed seating, premium Bose audio system, and large high-resolution touchscreens with standard Chevrolet Infotainment system. If the appetite is more towards off-road activities, the Z71 configuration with its elevated suspension, skid plates, and red tow hooks pairs stylish aesthetics with the durability required for unpaved roads.
But the thrill doesn't just stop there! When it comes to technology, the 2022 Chevrolet Tahoe configurations have plenty in store. Keeping safety as a masterpiece, Tahoe ensures with Forward Collision Alert, Automatic Emergency Braking, Adaptive Cruise Control, and "Buckle to Drive", a feature that prevents the driver from shifting the vehicle out of park for up to 20 seconds if the driver's seat belt is not buckled. Other tech-boost features include a 15-inch diagonal Head-Up display and 9 camera views.
Lastly, the cargo space! The 2022 Tahoe configurations offer the most spacious interiors in their class, with an astounding maximum cargo space of 122.9 cubic feet. That's ample room for luggage, gear, and equipment, whether for road trips, camping adventures, or simply hauling the kids' sports gear.
Indeed, the 2022 Chevrolet Tahoe configurations are the epitome of blending style, luxury, performance, and practicality, reflecting the best that Chevrolet has to offer. Be it a passionate gearhead, a family person, or a weekend adventurer, there's a perfect Tahoe waiting just around the corner! Trust that, as fellow enthusiasts, this is one ride that doesn't disappoint. Dive into the world of the 2022 Chevrolet Tahoe configurations – you won't regret it!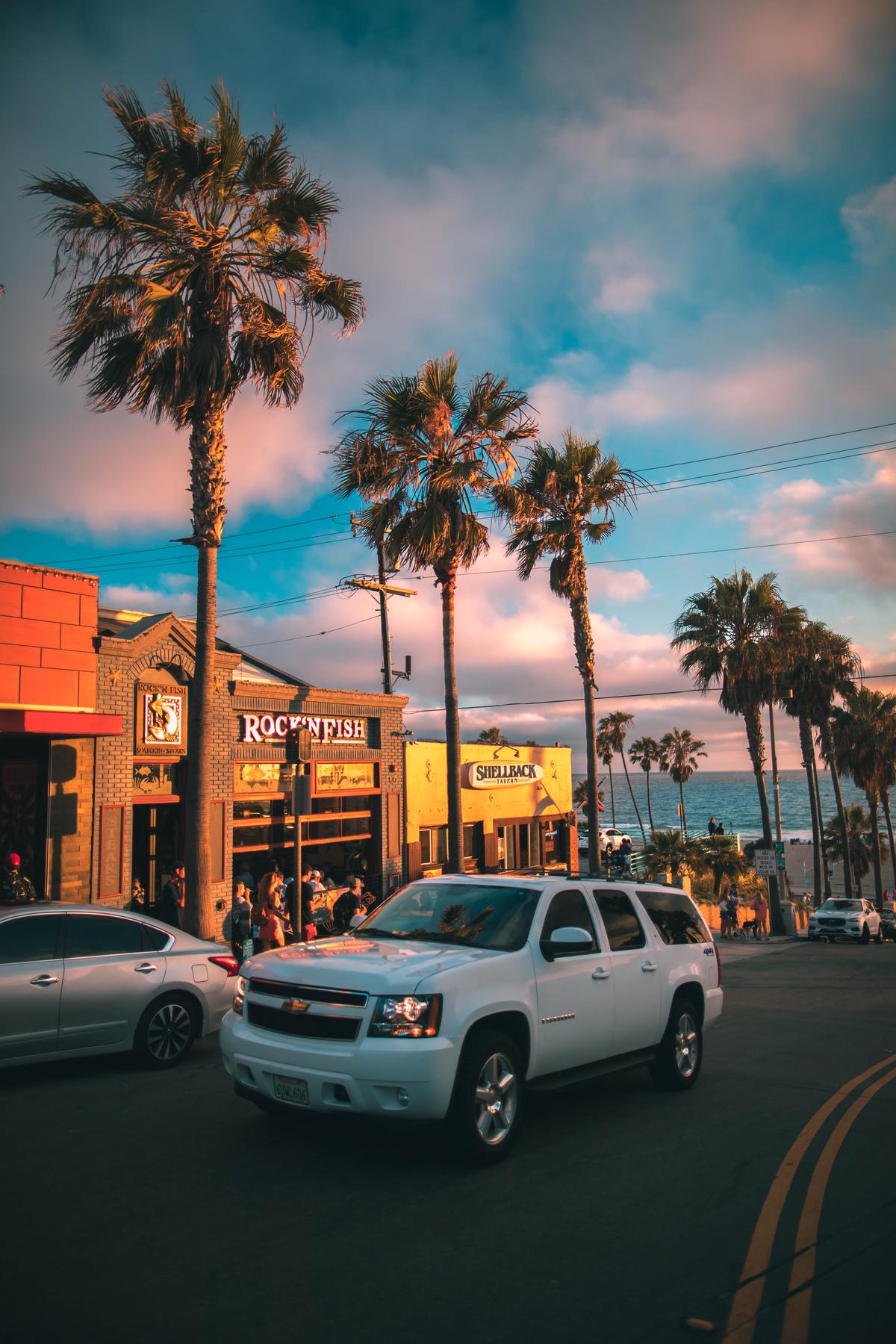 Photo by rpnickson on Unsplash
Engine Specs and Performance
Plunging deeper into the vigor of the 2022 Chevrolet Tahoe, let's delve into the throbbing heart of this beast – the engine and its performance capabilities. As petrol-head hobbyists with a robust knowledge of technical specs, it's time to revel in the fine details that set this vehicle apart.
The bounty of power under the hood of the 2022 Chevrolet Tahoe stems from three robust engine options. The standard powertrain, a 5.3L V8 engine, makes a sizzling 355 horsepower and 383 lb-ft of torque, providing this beast with incredible acumen for towing and off-road exploits. Smooth and responsive, this engine ensures an assured and confident driving experience, even in less than desirable conditions.
For those who crave more power, the Tahoe High Country trim comes outfitted with a beefy 6.2l V8 engine. Capable of churning out a mammoth 420 horsepower and 460 lb-ft of torque, this engine ramps up performance significantly. It surpasses the standard engine in both power and smoothness, delivering a drive that's truly unforgettable.
Making the Tahoe range diverse and inclusive, a 3.0L Duramax turbo-diesel joins the fray as the third engine option. Despite being an oil burner, it generates a substantial 277 horsepower and a monstrous 460 lb-ft of torque. It's lauded for its fuel-efficiency, making the Tahoe a likable choice for the environmentally-conscious, without compromising on performance.
All the engines are interlaced with a 10-speed automatic transmission, ensuring power delivery is seamless and efficient. You're guaranteed a smooth, pleasurable ride, every time you get behind the wheel.
Now, onto performance capabilities – the 2022 Chevrolet Tahoe is armed with a state-of-the-art magnetic ride control suspension system, ensuring a velvety ride, meticulously adjusting to road surfaces in real time. With an upgraded Air Ride Adaptive Suspension available, ground clearance can extend by 4 inches, enhancing off-road prowess.
Let's not overlook towing capacity – a significant consideration for any SUV enthusiast. The maximum towing capacity of the Tahoe stands at 8,400 pounds when properly equipped. The diesel version, despite its lower horsepower, impressively matches the towing capabilities of its gasoline counterparts, making it a powerful ally for adventure seekers and large families alike.
In essence, the 2022 Chevrolet Tahoe is brimming with prowess, aptitude, and sheer power. Its engine specifications and performance capabilities deliver not just an SUV, but an unyielding declaration of strength and versatility. Dressed in luxury and advanced technology, with an abundance of cargo space, it invites you to step into a world of impressive performance, comfort, and undeniable capability.
Put simply, the 2022 Chevrolet Tahoe is more than just a vehicle – it's a powerful experience on four wheels, awaiting your command.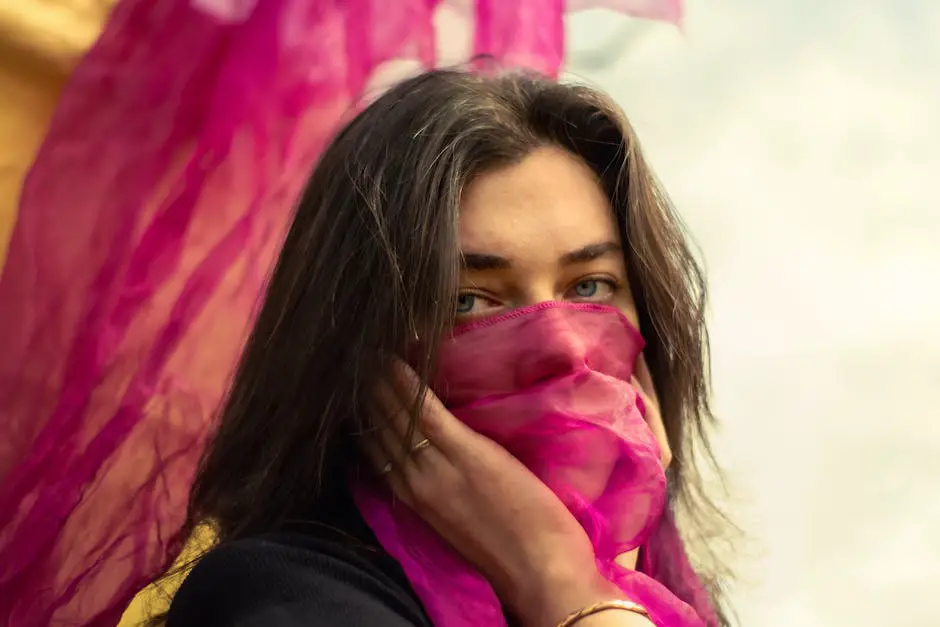 Technology and Comfort
The 2022 Chevrolet Tahoe isn't just about robust engines and eye-catching design – it's also a technological masterpiece with extraordinary comfort features that make the driving and riding experience simply unparalleled.
First off, let's take a look at the cutting-edge technology features. Each Tahoe configuration comes equipped with a standard 10.2-inch diagonal Chevrolet Infotainment System, a key player in keeping drivers connected and entertained. But it doesn't stop there. With available options such as Wi-Fi® Hotspot capability, Apple CarPlay®, and Android Auto™, the Tahoe steps into the future in a big way. When it comes to safety, the Tahoe boasts safety alert seat and camera system, and offers an impressive degree of driver-assist technology, including Lane Keep Assist, Front and Rear Park Assist, Forward Collision Alert, and Automatic Emergency Braking, just to name a few!
Now, let's pivot into comfort – an area where the Tahoe truly shines. The Tahoe offers spectacular passenger space, with available third-row legroom that leads its class. But there are more comfort features to discover. Every detail in Tahoe's cabin has been refined, from the best-in-class second-row legroom to the available leather-appointed and power-release second-row bucket seats, ensuring every drive is a luxury experience for all passengers.
The Tahoe also features an available first-class Rear-Seat Media System with dual 12.6-inch diagonal LCD touchscreens. Included navigation, built-in Amazon Alexa, and capability to send suggested destinations to the driver make the Tahoe feel like a tech whisperer.
What if you prefer a controlled cabin environment? The Tahoe has you covered. A Tri-Zone automatic climate control allows driver, front passenger, and rear passengers to adjust their individual climate settings to their liking. For additional convenience, the Tahoe offers keyless open, remote start, and an available hands-free programmable power liftgate to ensure every interaction with the vehicle is as seamless as possible.
Even on tougher terrains, the Tahoe guarantees a comfortable ride with its Magnetic Ride Control, an automatic damping system that reads the road every millisecond to deliver a comfortable ride by reducing excessive body roll. Equipping your Tahoe with the available Air Ride Adaptive Suspension takes this comfort to another level by adjusting the vehicle's height, providing load leveling at all four corners and up to four inches of ride-height adjustment.
Finally, let's not forget about the power! The Tahoe has a max towing capacity of up to 8,400 pounds when properly equipped, showcasing the strength and capability that runs underneath its sleek and modern exterior.
Exquisitely blending style, comfort, technology, and performance, the 2022 Chevrolet Tahoe takes the full-sized SUV experience to a higher ground. With its exclusive features, the Tahoe is more than just a mean machine – it's a testament to superior engineering and design. Each journey in the Tahoe is an invitation to indulge in exceptional comfort and cutting-edge technology that keeps you firmly in the fast lane of life. So, buckle up and embark on the ride of a lifetime!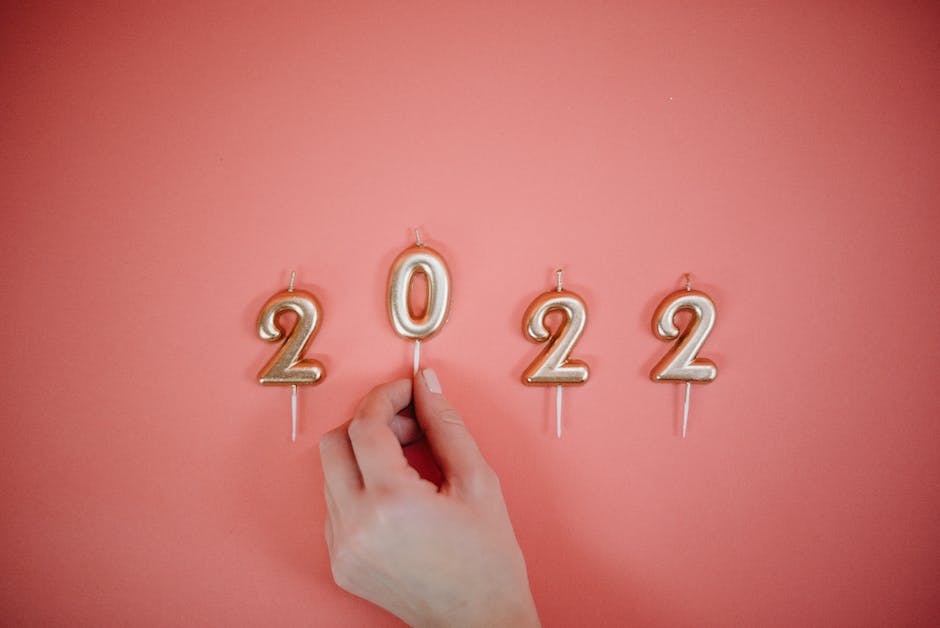 Pricing and Value
Even after having discussed the remarkable features, capabilities, and advanced technology in the 2022 Chevrolet Tahoe, the real question – is it worth the price tag? But, only after understanding the depth of value packed into this automotive marvel in terms of comfort, power, and sophistication, can this be accurately answered.
Beginning with fuel efficiency, the 3.0L Duramax turbo-diesel engine option offers an impressive EPA estimated fuel economy for a full-size SUV. If you're worried about frequent trips to the gas station, this configuration truly delivers. Moreover, the fuel economy of both the 5.3L and 6.2L V8 engines has also improved, thanks to features like Dynamic Fuel Management technology that adjusts the number of cylinders being used based on driving conditions.
Next, consider the full suite of standard and optional driver-assistance features which provide an additional level of safety and convenience. The 2022 Tahoe offers additional packages such as the Enhanced Display and Alert Package, Advanced Trailering Package, and Max Trailering Package aimed at enhancing driver confidence during various driving situations. Such packages underscore the Tahoe's commitment to ensuring safety and control while still offering options to individualize one's vehicle experience.
Consider also the luxury element of the 2022 Chevrolet Tahoe. The High Country Deluxe trim level takes luxury to the next level, featuring power-retractable assist steps with perimeter lighting, a panoramic sunroof, and adaptive cruise control. This configuration exhibits the highest level of craftsmanship and design, further reinforcing the feeling of premium comfort and luxury.
Moreover, the Facts are bolstered by the growing popularity of the Tahoe. 2022 represents a new generation for the model, and sales indicate it's been well received, indeed. Reports show that the Tahoe secured its position as the best-selling vehicle in its segment for the first quarter of 2021, a testament to the vehicle's perceived worth by consumers.
So, circling back to the question, "Are the 2022 Chevrolet Tahoe configurations worth their price tag?" It's fair to conclude that, yes, they indeed are. Offering a diverse selection of engines, an abundant suite of safety and luxury features, improved fuel efficiency, customizable packages, and a seal of customer approval, the 2022 Tahoe is much more than merely about transportation – it's a statement about embracing a lifestyle of power, safety, and luxury.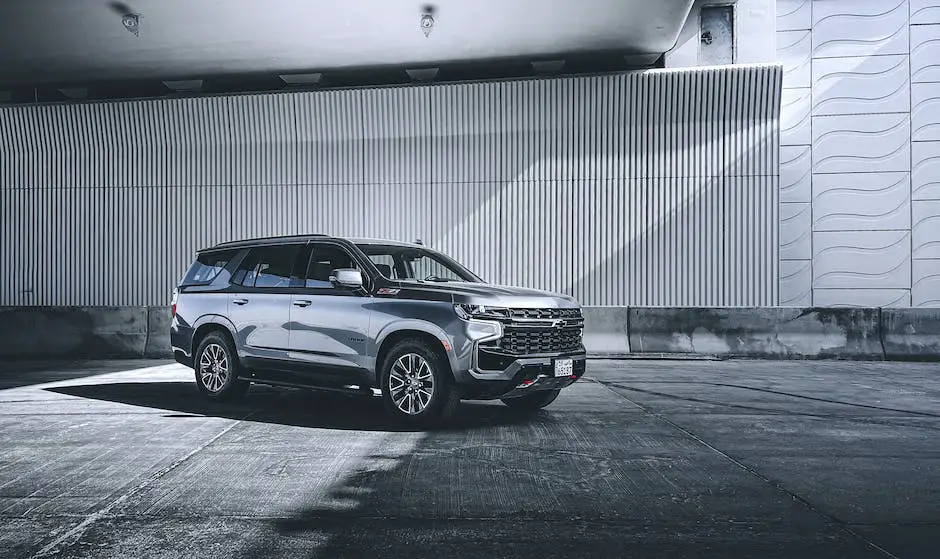 Across the full range of configurations, the 2022 Chevrolet Tahoe demonstrates a keen balance between comfort, performance, and innovation. It offers a multitude of choices to cater to different lifestyles – the off-roader, the city driver, the high-speed cruiser, and the luxury enthusiast. With its refined interiors laden with advanced tech and comfort features, potent engine specs, and a price range that encapsulates premium feel and competitive costs, the 2022 Chevrolet Tahoe continues to cement its position as a desirable, full-size SUV experience. While competition in this segment is fierce, the 2022 Tahoe displays an all-rounded value proposition that will undoubtedly appeal to many, marking its own turf in the vast landscape of the SUV market.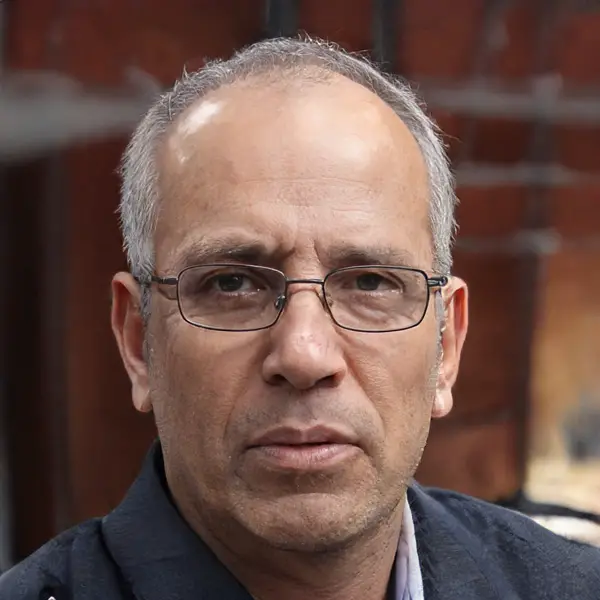 Thomas is a retired Chevy Auto Technician, Father to two incredible daughters. He enjoys using his knowledge and experience to help you solve and find reliable information on Chevrolet vehicles.