Within the world of SUVs, the Chevrolet Tahoe undoubtedly stands out among the crowd, boasting advanced technology features and impressive performance. Fitted with an innovative infotainment system and cutting-edge connectivity capabilities, the Tahoe is designed for the modern driver. Yet beyond the plethora of comfort and convenience features, the vehicle also performs admirably in terms of fuel efficiency. Given the rising fuel prices and the global focus on eco-friendly practices, understanding the fuel efficiency, measured in miles per gallon (MPG), of the Chevy Tahoe is both an economical and environmental concern. This appreciation of MPG can lead to cost-efficient decisions and environmentally friendly driving habits.
Chevy Tahoe Overview
Unleashing the Power of Innovation: Key Technical Features in the Latest Chevy Tahoe
To the eager tech enthusiast, every opportunity to explore fresh technological advancements is eagerly anticipated. This time around, we set our sights on the automobile arena, precisely the latest Chevy Tahoe. Boasting of technological innovations, this vehicle is a fascinating mix of luxury and inventiveness that is worth a deep dive.
First off, advances in the Chevy Tahoe center on improving functionality, efficiency, and infotainment. A significant centerpiece of its remarkable transformation is its industry-first air ride adaptive suspension. This feature employs sensors to adjust the SUV's height in response to changing road conditions – technology that will surely pique the interest of every tech aficionado.
Additionally, the Chevy Tahoe's trailering technology is another highlight. It employs multiple camera views, including a transparent trailer view, to provide safe and effortless towing. The proprietary camera software manipulates images to display what's behind the trailer, giving the driver an unhindered field of vision.
Under its hood, the refined Duramax 3.0L Turbo-Diesel engine showcases another innovative stride for Chevy Tahoe. It combines best-in-class torque, high horsepower, and peerless fuel efficiency, ideal for those with an eye for environmentally friendly technologies.
Not forgetting the tech enthusiasts with a soft spot for connectivity, the new Tahoe comes fitted with a 15-inch Head-Up Display that allows drivers to keep their eyes on the road while not missing any vital information. The Tahoe offers Apple CarPlay and Android Auto compatibility and an available built-in 4G LTE Wi-Fi Hotspot, keeping everyone connected, entertained, and comfortable.
The Chevy Tahoe also hosts a bounty of advanced safety systems, marking its commitment towards protective technology. The Adaptive Cruise Control, Front and Rear Park Assist, Lane Change Alert with Side Blind Zone Alert, and Rear Cross-Traffic Alert, among others, collectively work to safeguard all occupants.
To streamline functionality, the Tahoe incorporates wireless device charging. In a world where the tangle of cords is frowned upon, this feature enhances convenience and prioritizes seamless mobility.
Implicitly, the new Chevy Tahoe is a tech-lover's feast. It encapsulates innovative technology that brings comfort, safety, power, connectivity, and unmatched performance, all under one formidable frame. Upon closer inspection, it becomes clear that though cloaked behind a familiar silhouette, the Chevy Tahoe is indeed a hub of new-age technology. Without further ado, the tech-conscious are urged to dive in, marvel, and maybe, get behind the wheel of this innovative machine.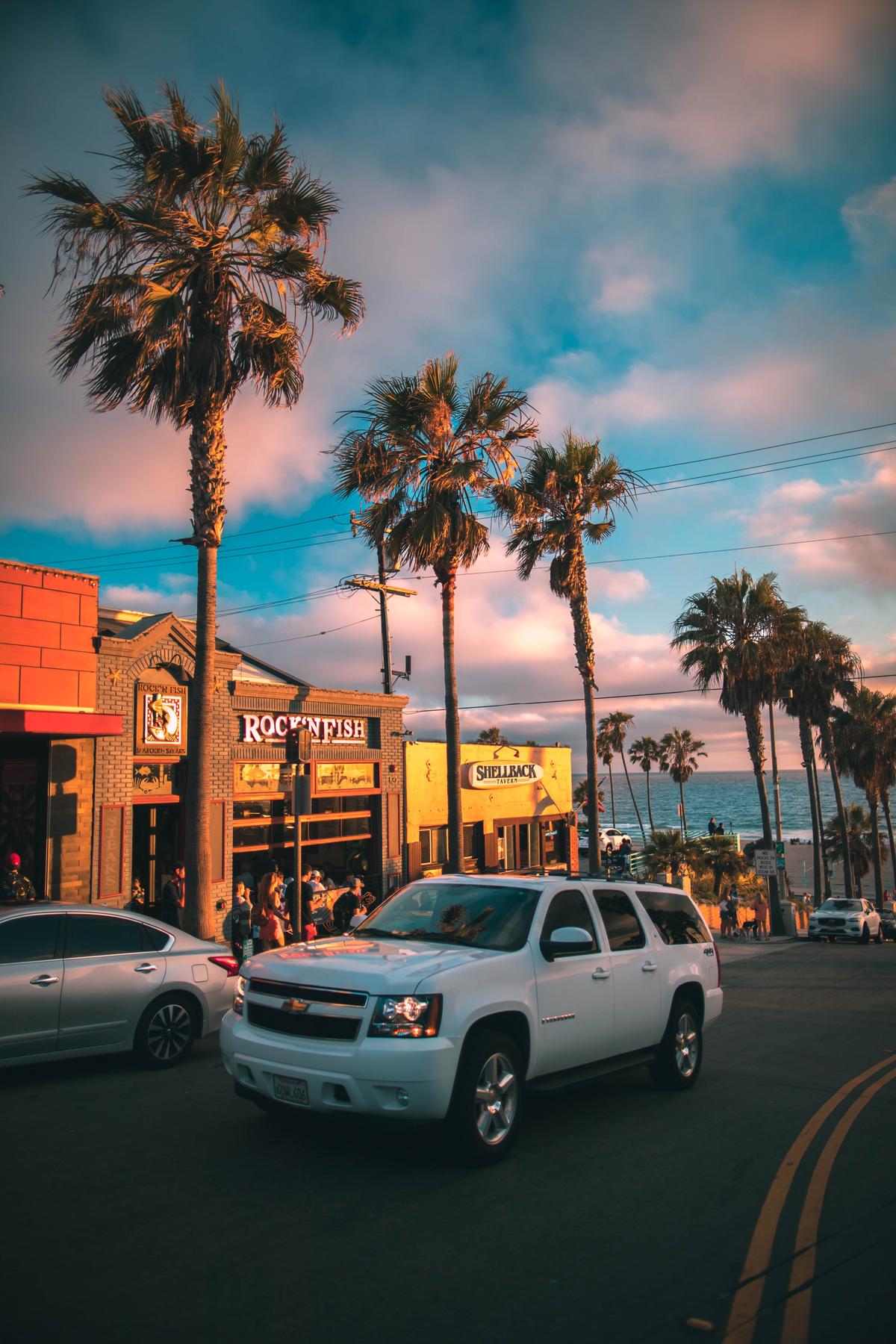 Photo by rpnickson on Unsplash
Chevy Tahoe Fuel Efficiency
The Chevy Tahoe has considerably upped its game in terms of fuel economy, making strides that are notable in the world of large SUVs. With an underlying push towards sustainability and efficiency, manufacturers, including Chevy, are actively seeking ways to enhance the fuel efficiency of their vehicles. For a tech-driven persona, nothing could be more exciting than drilling down the critical technology enhancing the Tahoe's fuel efficiency.
At the heart of Chevy Tahoe's fuel efficiency, is the Duramax 3.0L Turbo-Diesel engine. Though turbo-diesel engines conjure images of heavy-duty trucks, they've demonstrated exceeding promise in adding significant fuel efficiency. The Duramax 3.0L Turbo-Diesel engine, in particular, has employed various innovative technologies to bolster fuel economy while not compromising on power and performance.
The engine features an aluminum block and cylinder head, which reduces weight and contributes to improved fuel efficiency. Additionally, Variable Geometry Turbocharging allows more efficient combustion, contributing to lower fuel consumption and emissions. On top of that, Direct Fuel Injection, together with automatic stop/start technology, regulates fuel usage. When fully operational, the Tahoe Diesel can deliver an impressive estimated 20 MPG in the city and 26 MPG on the highway, more than enough to take the family on an extended road trip without constantly seeking out fuel stations.
The Auto Stop/Start technology plays a dynamic role in Tahoe's fuel efficiency. When the vehicle comes to a stop, the system automatically switches off the engine, reducing fuel consumption during idling – the engine smoothly restarts when pressing the accelerator.
Speaking of idling, the advanced trailering technology further contributes to fuel efficiency. By incorporating multiple camera views, drivers can maneuver their trailers more efficiently and potentially save substantial amounts of fuel by avoiding unnecessary back and forth movements.
The Tahoe also utilizes Cylinder Deactivation technology, where the engine can intelligently 'shut off' unneeded cylinders when the vehicle is under light-load conditions, which improves fuel economy and reduces emissions.
Wrapping up, the Chevy Tahoe takes a prominent position in the sphere of fuel-efficient large SUVs. It successfully marries performance, size, and fuel efficiency without one overshadowing the other. While it may not compete on the same level as smaller, hybrid, or electric vehicles, it undoubtedly signifies a momentous leap forward in fuel economy within its class, due largely to its judicious blend of technology and design. It's just one more way technology is fundamentally reshaping our driving experiences.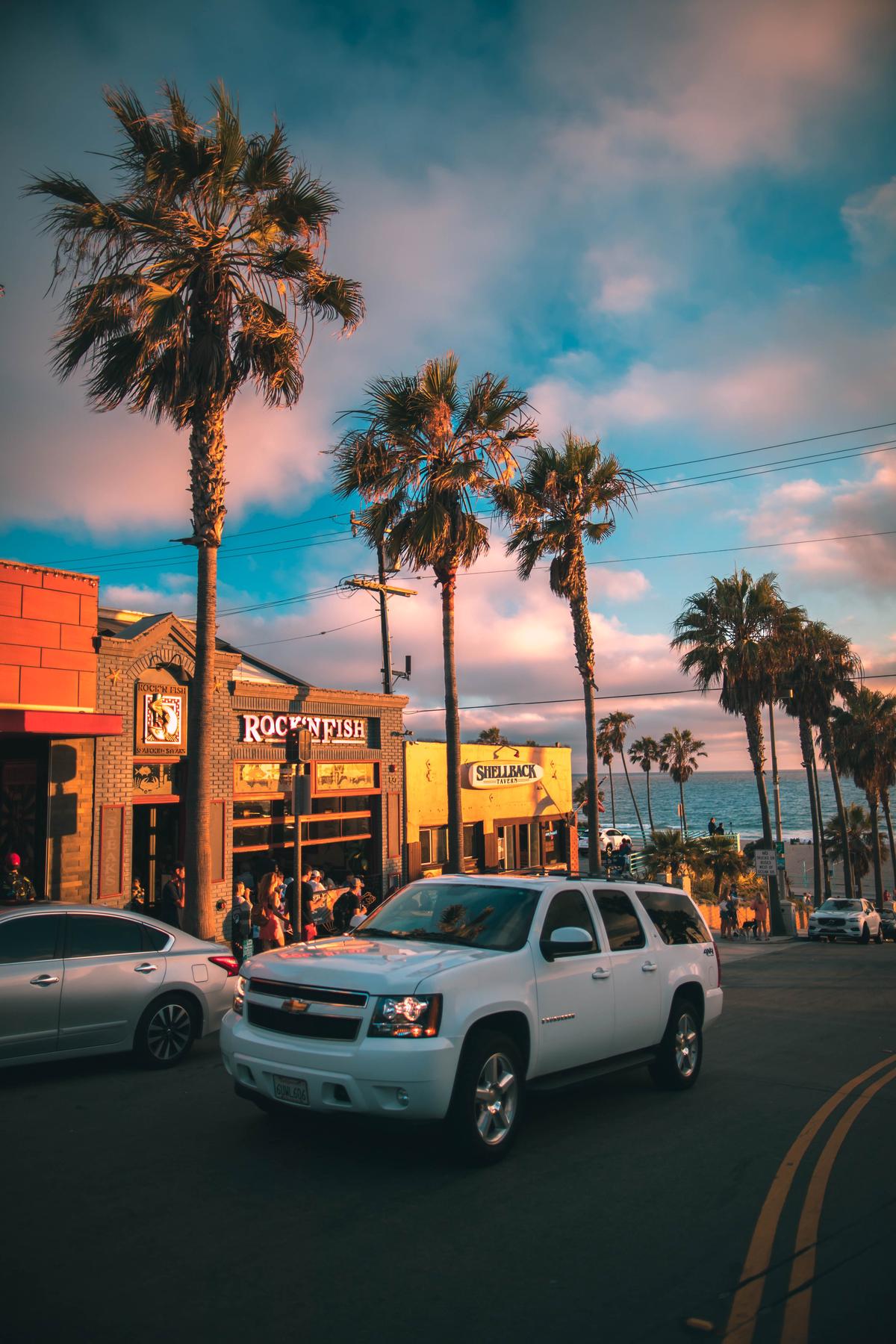 Photo by rpnickson on Unsplash
Technology Impacting MPG
Capitalizing on the integration of a bevy of modern technology, the Chevy Tahoe has set a new benchmark for large SUVs that prioritize MPG, or miles per gallon. Technology and design coalesce, setting the stage for a breakthrough in fuel efficiency.
To break it down, this fuel efficiency upgrade has its roots in the physics of aerodynamics. The Tahoe's rectangular form factor has been reimagined, with a bit more curvature to minimize air resistance and ultimately enhance fuel economy. Harnessing technology, aerodynamic efficiency was tested and perfected using game-changing computational fluid dynamics software.
But it's not just the exterior. The transformative tech-inside is also key. The Active Fuel Management (AFM) system plays a salient role, enabling the Tahoe's V8 engine to operate using just four cylinders in certain conditions, thus reducing consumption. When a climb or speedy acceleration requires more power, the system seamlessly kicks back in, running on all eight cylinders.
Engineering marvels also abound beneath the Tahoe's skin. The new electronic limited-slip differential (eLSD) leverages technology to optimize power distribution to the wheels, conducive to stability, control, and yes, enhanced fuel efficiency. An electric motor instead of a traditional hydraulic pump powers this differential, further contributing to fuel savings.
Meanwhile, a dynamic fuel management system makes real-time evaluations about fuel use and engine power, adjusting accordingly. This proactive, technology-enabled modulation prevents wasteful fuel consumption and drives overall efficiency. Even the Tahoe's latest 10-speed automatic transmission, when combined with these dynamic systems, is designed for more favorable shifts that optimize power and fuel economy.
Innovations extend to tires as well. Low rolling resistance tires are incorporated in new Tahoe models. The tires, made with a specially-formulated rubber compound, reduce friction, offering smoother rolling and subsequently less fuel consumption.
In technology we trust, for better MPG. And the Chevy Tahoe is a prime testament. Further defying the gas-guzzler stereotype of large SUVs, buckle up for a revolution in fuel efficiency. As technology improves, so does the allure of the Tahoe – a blend of size, power, and MPG efficiency that is reshaping assumptions about what large SUVs can achieve.
In summary, every tech-imbued detail of the Tahoe points toward a future where fuel efficiency and user comfort aren't mutually exclusive. The strides the Tahoe has made, signal an exciting future. Or in tech enthusiast speak – the Chevy Tahoe is an MVP in MPG.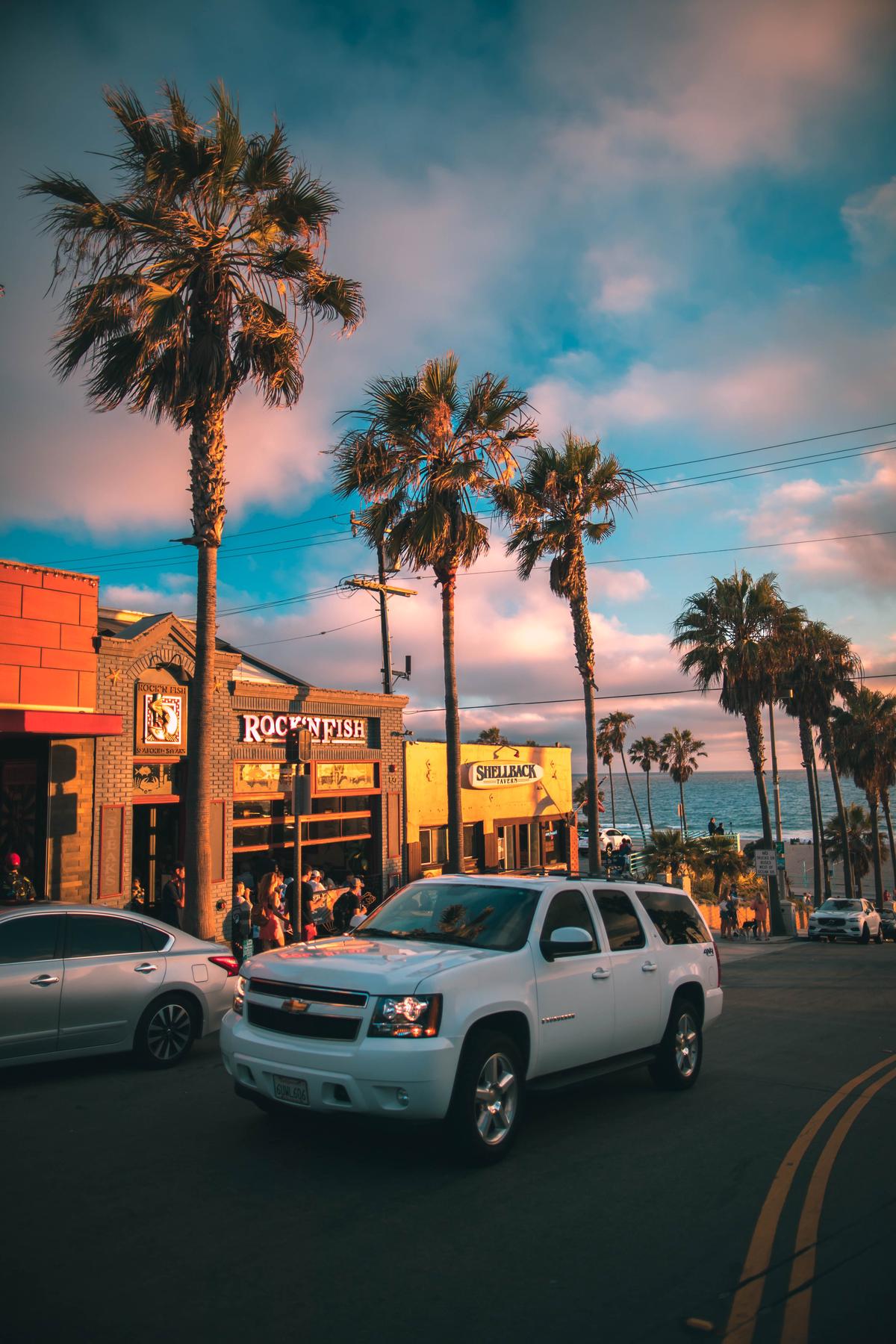 Photo by rpnickson on Unsplash
Tech Solutions for Monitoring MPG
Fuel economy can be a concern for many Chevrolet Tahoe owners. From tracking to improving miles per gallon (MPG), tech solutions can transform this formidable task into an effortless one. Embracing these solutions not only leads to MPG enhancements but also instills a sense of accomplishment in technology-driven problem solving.
Drivers will find noteworthy value in OnStar Vehicle Diagnostics, an in-house product from General Motors. This real-time analytics system provides monthly email updates, notifying drivers about vehicle performance, including fuel efficiency. Extending further, OnStar also gives instant feedback on driving behavior affecting fuel economy.
Another beneficial tool for Tahoe owners is in-car MPG displays, a standard feature in many new models. This feature presents instantaneous MPG on the vehicle's dashboard, providing data for drivers to make immediate adjustments, if needed, bolstering their vehicle's fuel efficiency.
To keep track of MPG data and sort it for analysis, Automatic—a car adapter and companion app combo—can be instrumental. This plug-and-play device connects the car's OBD-II port to a smartphone, enabling drivers to log trip details, driving styles, and fuel performance among other features in detail. It offers personalized insights and practical advice for MPG improvements from collected data.
In terms of enhancing fuel economy, technology integrated with aftermarket parts can be significantly impactful. High-flow air filters from brands like K&N can enhance engine performance by reducing restriction and improving air flow. The end result is a small yet perceivable uptick in gas mileage.
Performance chips and programmers, known for boosting engine power, have a less-known fuel saving facet. Products such as the Jet Performance Module adjust the vehicle's air/fuel ratio and ignition spark timing. In fuel economy mode, these tweaks result in more efficient engine performance, delivering enhanced MPG.
Technology-driven fuel additives shouldn't be overlooked. Additives like Lucas Fuel Treatment, used regularly, can help improve fuel efficiency by increasing the lubricity of fuel and cleansing the fuel system.
Lastly, a navigation application should not be underestimated in fuel saving pursuits. Apps like Waze provide live traffic updates, suggesting quicker and less congested routes, saving not only time but also efficiently burning fuel by keeping the vehicle from being idle in traffic.
These technologies, when utilized creatively and judiciously, can make the impossible possible- be it tracking, enhancing or potentially maxing out their Tahoe's MPG, providing a technology-driven win-win for the owner and the environment alike. The future of fuel efficiency is an increasingly tech-driven one, and the Chevy Tahoe is at the forefront of making this happen for the full-sized SUV market. This inclusion of technology in vehicular fuel efficiency provides ample grounds to anticipate further advancements and possibilities in the near future.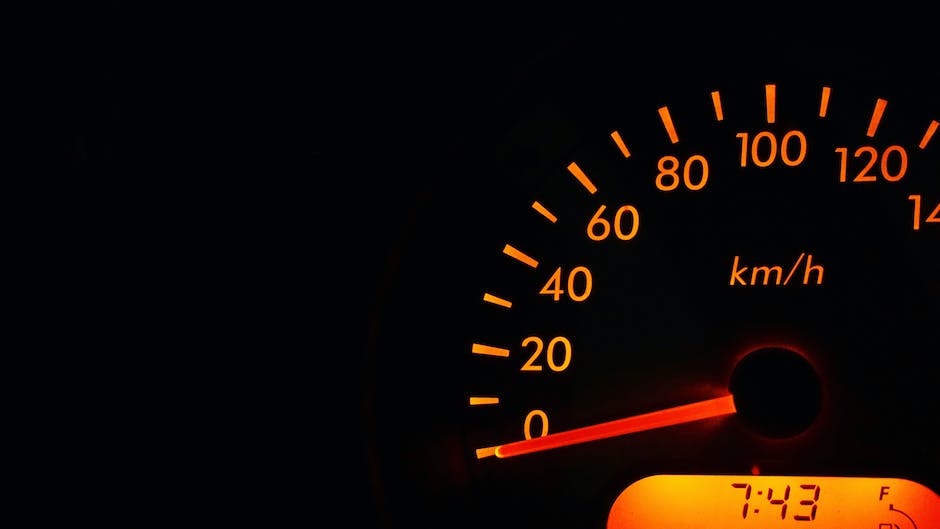 Through the blend of advanced technology, the Chevy Tahoe not only provides a premium driving experience but also promises an improved fuel economy. By employing the start-stop technology, advanced combustion methods, and fuel injection systems, the Tahoe boosts its MPG. Its integrated tech solutions offer real-time MPG data, supporting the driver in adopting efficient driving habits. When we consider a vehicle's worth, we often look at aesthetic appeal or comfort, but the Chevy Tahoe shows that fuel efficiency and sustainability can and should be key deciding factors. The Chevrolet Tahoe is not just a testament to advanced vehicle engineering but it also resonates with our ever-evolving understanding of resourceful and environmentally conscious driving.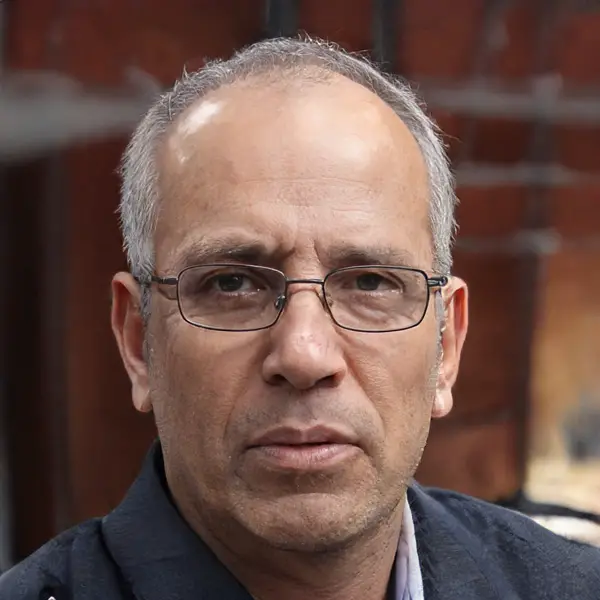 Thomas is a retired Chevy Auto Technician, Father to two incredible daughters. He enjoys using his knowledge and experience to help you solve and find reliable information on Chevrolet vehicles.