If own a Chevrolet vehicle or you planning to get your first Chevrolet, you might be wondering what the z82 package is, the Z82 trailering package is an excellent option for an affordable and reliable way of transporting large items.
In the rest of this guide, I will tell you all you need to know about this package and answer some related questions. Keep reading.
What is z82 Trailering Package?
A z82 trailering package is an all-inclusive purchase that provides the necessary setup for towing a vehicle safely and securely. It typically includes the trailer hitch platform, wiring harnesses and other components needed for towing.
They can be used for a variety of applications including hauling boats, campers, ATVs and more – making them great options if you plan on doing some outdoor activities with your family or friends.
What is included in the z82 trailering package?
The Z82 trailering package includes a variety of components that are designed to help you safely and securely tow your trailer.
The package includes:
Heaavy-duty suspension and brakes
A trailer hitch receiver
Enhanced wiring harnesses
Trailer hitch platform and the 7-pin and 4-pin sealed connectors at the rear bumper
Trailer light connections
If you're looking to give your vehicle a performance boost, the Chevrolet Z82 package is an excellent choice.
Is a trailer package the same as a tow package?
No, a trailer package is not the same as a tow package. The main difference between the two is that a tow package allows you to tow just about anything with your vehicle, while a trailer pack is designed for towing any behind your vehicle.
When it comes to towing, both a trailer package and tow package are necessary for ensuring your safety and the security of whatever you're hauling. Also, the decision whether or not you need both depends on how often you plan on using the tow vehicle/trailer combination as well what type of load will be towed.
For example if you only plan on occasionally carrying light loads then just having a basic trailer package may suffice whereas longer trips or heavy weights would require more comprehensive tow packages that include things like sway control bars or brake systems for added stability & safety.
How much does the a z82 trailering package cost?
The total cost of the trailering package ranges from around $ 250 depending on your vehicle model. This is a great value considering all of the features included in the package.
You might also need extra accessories or parts that will help you tow your trailer safely. (e. g. ball mounts). The overall cost can increase significantly since these additional pieces must be purchased separately from the Z82 trailering package itself.
Moreover, when taking into account how much it costs to buy each piece separately, purchasing them as part of the Z82 Trailering Package can save you money in the long run.
What are the main benefits of this package?
The benefits of the z82 Trailering Package include a cost-effective yet reliable way to tow your cargo, whether it's a boat or any other large item. The package includes all of the necessary components for securely connecting your vehicle to the trailer, such as trailer brakes and wiring harnesses.
Additionally, an adjustable weight distribution system helps evenly distribute the load across both axles of your vehicle for maximum stability on the road. This ensures that you will have safe travels when transporting heavy items from one place to another without compromising on quality or performance.
Other benefits include anti-sway bars which reduce swaying during turns or sudden stops; these help keep your cargo in place even when taking sharp corners or stopping abruptly.
Is z82 trailering package worth it?
Yes, the z82 Trailering Package is worth considering if you need to upgrade your vehicle's towing capabilities.
Also, when considering if the Z82 Trailering Package is worth it, there are a few factors to consider. Firstly, if you frequently pull heavy loads then investing in the package may be beneficial due to its increased safety measures when taking turns or stopping quickly as well as making it easier to hook up your trailer in the first place.
Secondly, if your vehicle doesn't come with this package, purchasing it might not be necessary because it's not all vehicles that meets the essential requirement for this package. Also, you must consider if you often tow heavy loads with your vehicle.
Ultimately, whether or not investing in the Z82 Trailering Package depends on how much weight you plan on carrying and whether or not your current vehicle can handle it safely without requiring any additional upgrades or modifications.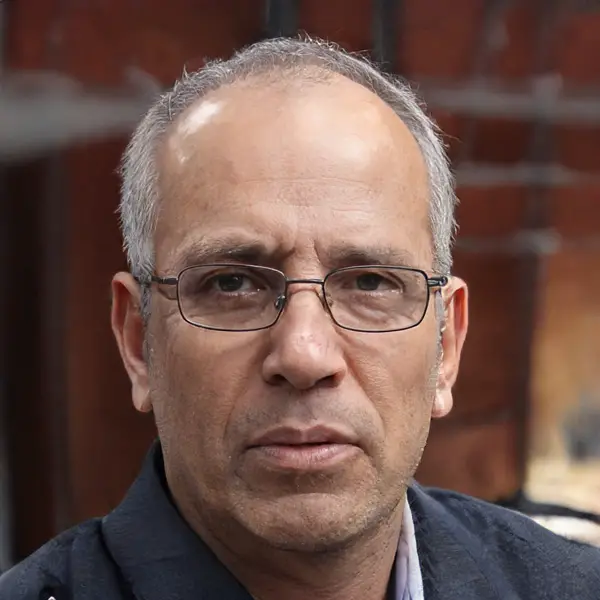 Thomas is a retired Chevy Auto Technician, Father to two incredible daughters. He enjoys using his knowledge and experience to help you solve and find reliable information on Chevrolet vehicles.