Delving into the realm of power, efficiency, and towing superiority, the 2018 Silverado 1500 stands as an impressive testament to Chevrolet's legacy of creating formidable pickup trucks. Undeniably, the beastly conveyance is an epitome of strength and durability, encapsulating an impressive blend of powertrain framework, drivetrain, and vehicle weight that are all significant determinants of its touted towing capabilities. This essay aims to equip you with deep insights into the 2018 Silverado 1500's specifications, an unraveling of its towing features, a compassionate sharing of real-world towing experiences, and a fun-yet-informative comparison to its equally competitive market rivals. Grab your gear, and let's go on this full-throttle journey to discover what makes the 2018 Silverado 1500 a towing powerhouse.
Outline of 2018 Silverado 1500 specifications
If there's one thing that stands out about the 2018 Chevy Silverado 1500, it's certainly its impressive capabilities when it comes to towing! This heavy-duty truck is designed for intense work while maintaining comfort and exceptional performance. There are several key specifications that are pivotal when we mention the towing capacity of the Silverado 1500. Time to take a deep dive into the wonder that is the 2018 Silverado 1500!
Firstly, let's talk engines. Three engine options are available: a 4.3-liter V6 with 285hp and 305 lb-ft of torque, a 5.3-liter V8 with 355hp and 383 lb-ft of torque, and the big daddy – a 6.2-liter V8 with a ferocious 420hp and 460 lb-ft of torque. These engines are the heart of the Silverado 1500's power, and their legendary durability goes hand in hand with the truck's unstoppable towing prowess.
Moving onto payloads, the Silverado 1500's GVWR (Gross Vehicle Weight Rating) ranges from 6700 lbs. in the base variant to 7200 lbs. in the premium trims. The payload capacity varies by model but rests comfortably between 1,774 lbs. to a whopping 2,434 lbs. Combining this with the beastly horsepower, and you have a truck that's more than ready for some serious towing.
The drivetrains also play a significant role in impacting towing capacity. The 2018 Silverado 1500 offers both two-wheel-drive (2WD) and four-wheel-drive (4WD) versions. If you're into towing hefty loads through tough terrains, nothing beats the grunt and grip of the 4WD variants.
One major point not to be missed is the towing tech that Chevy loaded into this machine. The Silverado 1500 comes standard with a StabiliTrak electronic stability control system with trailer sway control and Proactive Roll Avoidance. This fantastic suite of towing tech offerings turns towing a potentially nerve-wracking trailer into a downright pleasant experience.
The 2018 Silverado 1500's towing capacity ultimately rests on the combination of these variables – the power of the engine, the size of the payload, the drivetrain, and the addition of the towing tech. With the right configuration, this pickup truck can tow up to an impressive 12,500 lbs.!
If you're into towing or payload-related tasks, the 2018 Silverado 1500 has a lot to offer. It's well-designed, powerful, and loaded with features that help make towing safer and more manageable. So here's to the 2018 Silverado 1500: a truck that doesn't make compromises when it comes to hauling and towing!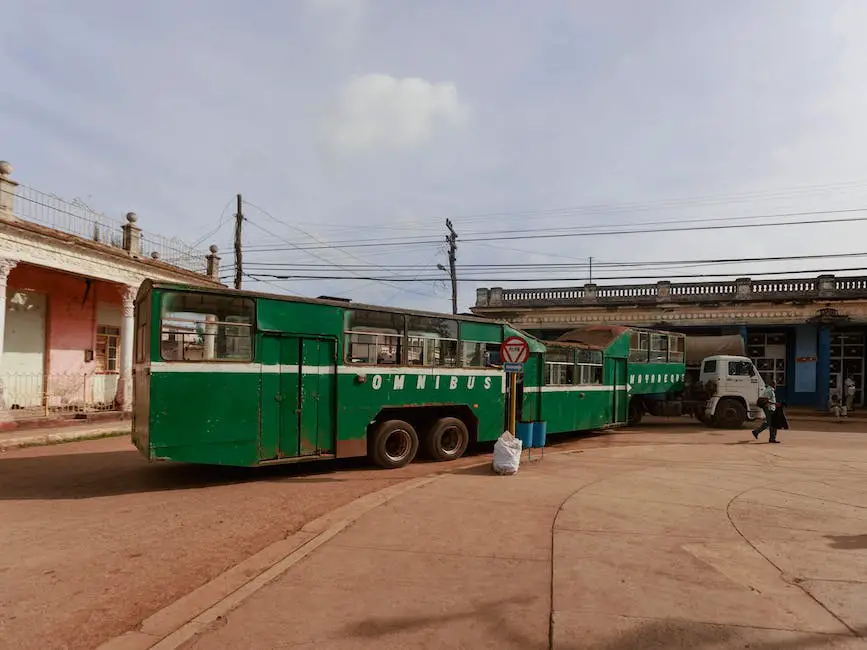 Examination of the Silverado 1500's Towing Features
Diving deeper into the specs that fortify the towing prowess of the 2018 Silverado 1500, a few primary features further stand out: the transmission system, towing-specific safety features, and the agility offered by the vehicle's thoughtful design.
Firstly, what fuels the Silverado 1500's hefty hauling is Chevy's six-speed automatic transmission. The inclusion of both overdrive gear and the Tow/Haul mode ensure exuberant and effortless pulling power. The overdrive gear reduces engine load and wear when cruising at high speeds with heavy loads, enhancing towing capabilities. Tow/Haul mode, a software setting, modifies the transmission's shift pattern to leverage maximum torque and power when towing, delaying upshifts to higher gears to improve control.
Taking a step beyond horsepower and drivetrains, Chevy's commitment to safety is integral to the truck's towing capabilities. One standout feature is the integrated trailer brake controller, allowing the driver to operate both the vehicle's and the trailer's brakes simultaneously for better control. Automatic Grade Braking is another star in the lineup. This system commands the transmission to downshift when going downhill, helping to control speed and minimize wear and tear on the brakes when towing heavy loads. Hill Start Assist further bolsters this by preventing the vehicle from rolling back before you accelerate during uphill starts or restarts.
Assisting the driver aids the towing prowess as well. The 2018 Silverado 1500 puts strong emphasis on agility and control. Max Trailering Package includes mono-tube Rancho shocks for a smoother ride, a higher-capacity rear axle, and an improved cooling radiator. The result? The vehicle and its load stay cool even while running at top gear for an extended period, and the ride remains smooth even with a heavily-laden trailer.
Towing-specific exterior enhancements add another facet to the Silverado's prowess. With recovery hooks mounted to the front frame, you've got a safe, sturdy pulling point in case of a mishap. Additionally, the truck also offers vertical trailering mirrors, providing wider and more constant visibility, effectively making maneuvering with a big trailer a breeze.
Lastlt, the quiet cabin is something that serves long-haul towing planned around a 2018 Silverado 1500. It's a culmination of several in-cabin features ranging from triple-seal inlaid doors, a thicker windshield, sound-deadening materials, and shear body mounts, all working in sync to reduce noise.
In essence, the 2018 Chevrolet Silverado 1500's towing prowess is an orchestration of thoughtful features, powerful foundations, and safety measures, making even the most daunting tow easily achievable and extraordinarily secure. Remember, while the right configuration can tow up to an impressive 12,500 lbs., it's the combination of all these factors that delivers unparalleled towing performance and maneuverability.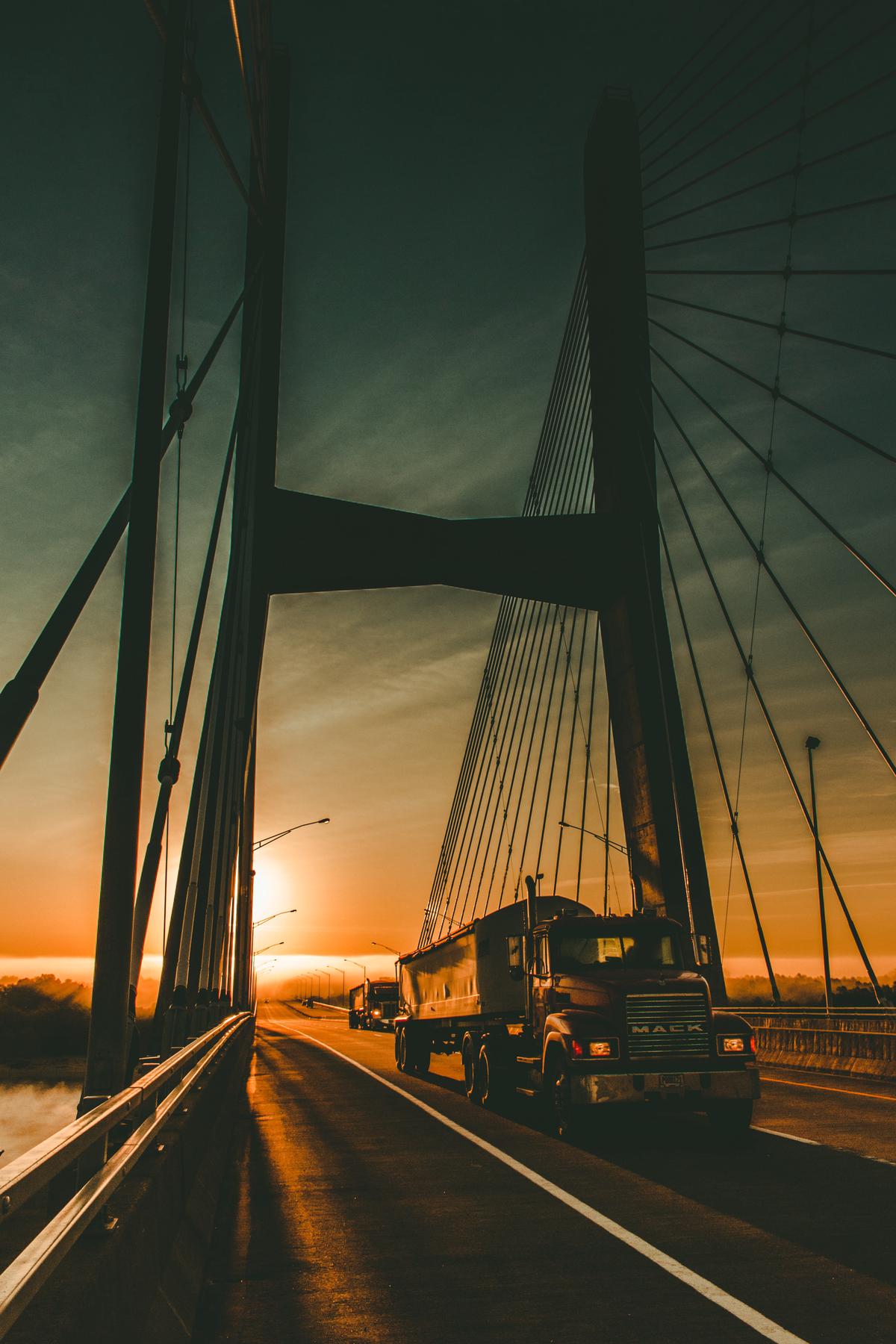 Photo by xoutcastx on Unsplash
Real-world application of the 2018 Silverado 1500's Towing Capacity.
Getting to the crux of understanding the 2018 Silverado 1500's performance under loaded conditions demands diving into more technical elements namely, its transmission system and specific towing modes.
The transmission prowess of the 2018 Silverado 1500 can be described as no less than phenomenal, primarily due to it's six-speed automatic transmission with overdrive and tow/haul mode. What this means is, it allows the Silverado to handle large hauls and steep grades as coolly as a cucumber. This is further bolstered by a Tow/Haul mode designed to improve control and performance, negating unwelcome shift cycling when pulling weighty loads.
When it comes to safety during towing, the Silverado 1500 has a suite of features that lend peace of mind. The integrated trailer brake controller allows precise control of the trailer brakes right from the driver's seat. Furthermore, the Automatic Grade Braking and Hill Start Assist aim to keep hauls under control on steep ascents and descents. Players towing heavy loads frequently can opt for the Max Trailering Package, which elevates towing performance several notches higher with changes in suspension calibration, complex cooling mechanics and other intricate technical adjustments.
From an exterior enhancement perspective, the 2018 Silverado 1500 is armed with recovery hooks for strenuous circumstances, and vertical trailering mirrors that provide superior visibility of the trailer. These mirrors are particularly helpful in tight corners or tricky reverse maneuvers.
It's worth mentioning the cabin experience as well, which has some exceptional features, designed to keep driving enjoyable even when rock-crawling with a full load. The cabin sports triple-seal inlaid doors, an extensively thicker windshield and specialized sound-deadening materials. Plus, innovative shear body mounts absorb vibration for an extra smooth ride, ensuring a serene driving experience without letting the pressure outside penetrate the inside of the cabin.
Taking everything into account, this 2018 Silverado 1500 manages to rang spectacular towing performance. It's a cumulative result of its potent engine, drivetrain, technology, design, and a host of towing-specific features. Nevertheless, even with hefty loads, it stands tall in the crowd, underlining why it's indeed a favourite among hobbyists. Silverado 1500 definitely outdoes itself when it comes to delivering an optimum balance of power, control, and comfort!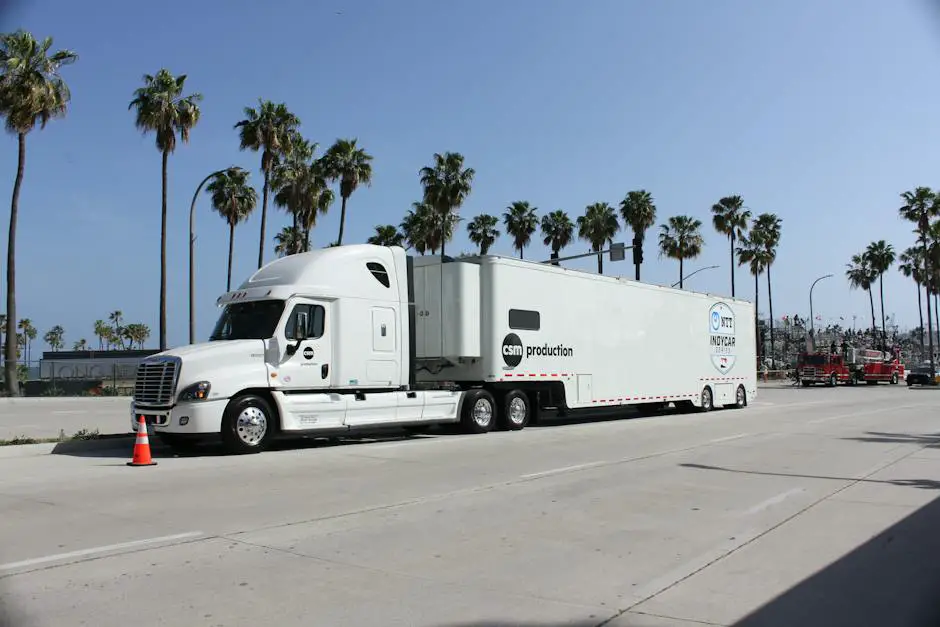 Comparisons with Rival Trucks'
Now let's dive right into how the 2018 Silverado 1500 competes with other trucks in its class, specifically in terms of towing and hauling capability.
The Ford F-150 and the Ram 1500 are two main competitors in this segment, and each offers their own unique features and perks.
The Ford F-150 is a powerful contender with a maximum towing capacity of 13,200 lbs., which slightly edges out the Silverado's capacity. The F-150 innovates with an aluminum body that significantly reduces its weight, ultimately improving fuel efficiency. Nevertheless, it's worth mentioning that the Silverado's fully-boxed high-strength steel frame provides a solid base for both the drivetrain and payload, making it a secure choice for hauling heavy loads.
Comparing the powertrains, the 2018 Silverado provides a wider choice with three engine options, while the Ford F-150 provides five and the Ram 1500 four. However, the Silverado shines in terms of torque, with the 6.2L V8 engine delivering up to 460 lb-ft. This not only allows it to pull hefty trailers, but it also means faster acceleration and smoother riding, especially when fully loaded.
Turning to the Ram 1500, its towing capacity stands at a maximum of 10,620 lbs. lower than the Silverado. However, the Ram 1500 doesn't concede defeat easily. It boasts a uniquely comfortable ride for a pickup, especially when equipped with its optional air suspension system. While this brings a refined and comfortable ride experience, it still isn't capable of matching the raw power and payload capacity of the Silverado 1500.
In terms of towing technology, the Silverado 1500's dynamic features go head-to-head with its competitors. Although the F-150 includes pro trailer backup assist and the Ram 1500 emphasizes its user-friendly infotainment system, the Silverado 1500 equips an array of towing technologies like Hill Start Assist and Trailer Sway Control, which, when combined, offer an exceptional towing experience.
Finally, let's touch on price—possibly the most important factor for most buyers. The 2018 Silverado 1500 has a starting MSRP of around $28,300, just slightly above the Ram 1500's base price but considerably cheaper than the F-150's. Factoring in the amazing features, exceptional towing capabilities, and the raw power the Silverado 1500 delivers, it provides an excellent value for its price bracket.
In conclusion, the 2018 Silverado 1500, with its excellent towing ability, incredibly strong drivetrains, and comprehensive suite of towing-centric technologies, is quite capable of standing toe-to-toe with the best trucks in the market. It has proven its mettle in the face of stiff competition and cemented its place as a robust, dependable workhorse in the realm of pickup trucks, making it a top choice for towing enthusiasts.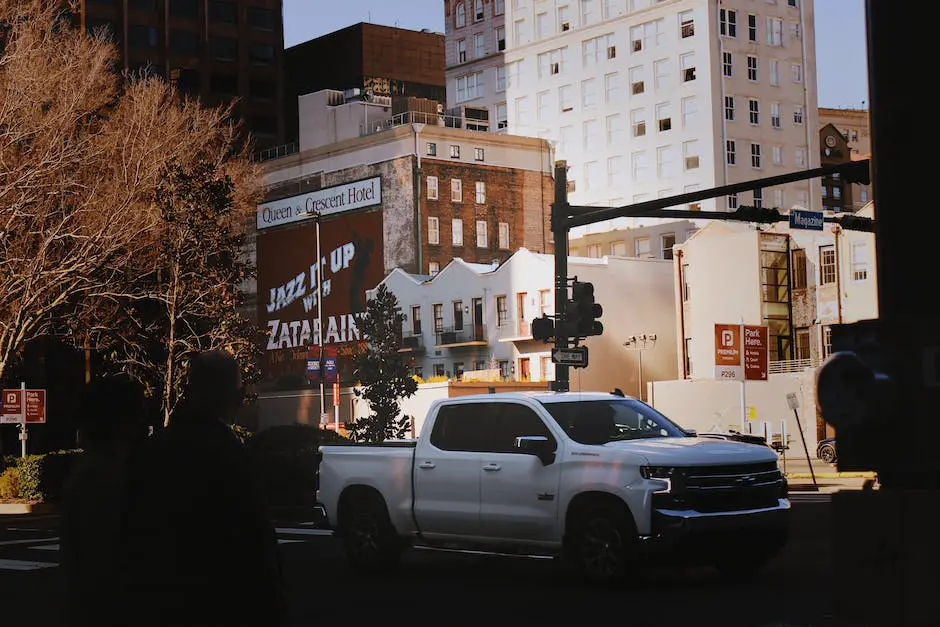 After traversing the analytical terrains of the Silverado 1500's specifications, features, and towing behaviors, we can no longer contest the truck's resounding reputation. Its trail-blazing towing prowess, coupled with user testimonies and its mettle against rival trucks, makes the 2018 Silverado 1500 a compelling choice for any towing endeavor. Whether you are navigating treacherous terrains or hauling hefty loads, you can undoubtedly rely on this hauling Titan. This analysis can guide you in making an informed decision on whether the Silverado 1500 suits your specific needs and preferences. Armed with this knowledge, you are now more than equipped to harness the immense power and capability of the 2018 Silverado 1500.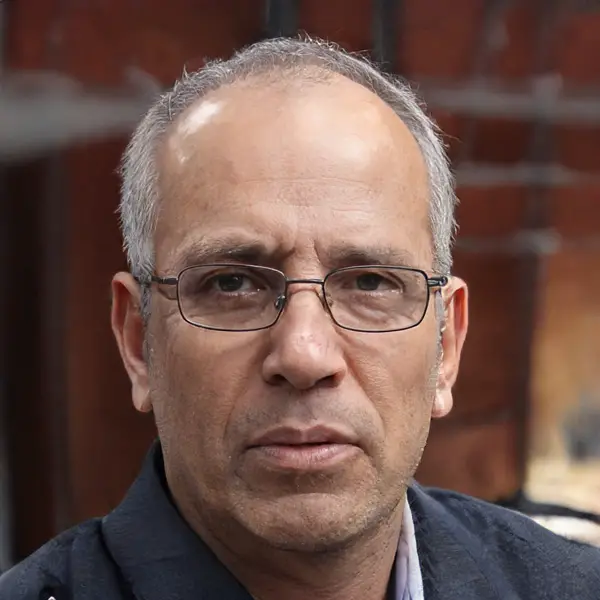 Thomas is a retired Chevy Auto Technician, Father to two incredible daughters. He enjoys using his knowledge and experience to help you solve and find reliable information on Chevrolet vehicles.