The Chevrolet Corvette is, by definition, not a Muscle Car. It first appeared in the American market in 1953. It gained popularity as a unique American entry into a sports car market dominated by European motor vehicles.
Although the Chevrolet Corvette is not a Muscle car, it's famed for using Muscle car powertrains that enabled it to represent American performances in motorsports for about fifty years.
That informs you why debate constantly rages when Muscle car enthusiasts give opinions on whether the Chevrolet Corvette qualifies as a Muscle car or not
In short, a Chevy Corvette is not a muscle car because it does not have the characteristics of a true muscle car, a Corvette is more of a Sports car than a muscle car.
What Is a Muscle Car?
By definition, a muscle car refers to any group of American 2-door sports coupes with powerful engines designed for high-performance driving. Ever watched a movie and got fascinated with these high-speed car chases?
Often, the sleek, high-performance automobile you're seeing is a Muscle car. Significantly, the Muscle car can accelerate from 0 to 60 miles per hour from a standstill position in just below 4 seconds.
Therefore, when you speak of a muscle car, you refer to many powerful high-performance vehicles. But the question that still lingers on is how robust Muscle cars are? The answers remain debatable.
However, the term applies to a two-door, rear-wheel car with a powerful eight-valve (V8) engine in a relatively compact and light body. In the 1960s, Muscle cars gained unparalleled popularity as they were sleek, attractive, and powerful. They attracted a solid fan base, more so from the youthful motorsports enthusiasts.
Additionally, they were affordable and could use it for everyday errands. Still, you could drive them for regular and informal drag racing. However, the trend changed, as comparatively, modern manufacturers tend to produce smaller valve cars (V4) or (V6) engines that use less fuel and are environmentally friendly. Remember, Muscle cars are smaller cars with big oversized engines(V8).
Significantly, the pioneer Muscle cars consumed much fuel and polluted the environment. Besides, fuel was cheaper in the 1960s. Also, research had not revealed much on the environmental impact of vehicles at that time.
Muscle car enthusiasts believe the 1949 Oldsmobile Rocket 88 was the first real Muscle car. It boasted of a (V8) engine in such a light body.
The engine gave it so much power and speed for a relatively small car. After the introduction of the Oldsmobile, manufacturers went on a competition spree, offering more powerful engines every year. Even producing engines with as high as 450 horsepower.
Came the 1970s and the auto-manufacturers started taming their Muscle cars. It came in response to Ralph Nader and others who made auto manufacturers focus on safety instead.
Additionally, the insurance companies started charging higher premium fees for Muscle car insurance. Still, fuel costs started rising, and environmentalists increased their efforts for the manufacture of the environmentally-friendly vehicle.
Examples of All-Time Great Muscle Cars
1964 Pontiac GTO
1970 Chevrolet SS
454 1970 Plymouth Road Summer Super bird
1967 Chevrolet Camaro Z/28
1949 Oldsmobile Rocket 88
1965 ShelbyMustang GT-350
1969 Chevrolet L88
1964 Ford Fairlane Thunderbolt
2015 Dodge Challenger Hellcat
1971 Plymouth Hemi Cuda
Why the Corvette is Not a Muscle Car
The first reason why the Z06 Corvette is not a muscle car is that the car remains too technologically advanced to fit the definition of a muscle car. A muscle ought to be a lump of steel, with simple technology and a big engine.
The Mustang fits this bill well. Before the release of its latest model, the vehicle had a live rear axle, meaning, both rear/drive wheels consistently spun at the same speed.
Secondly, the Corvette Z06 looks much like a supercar. It's more of a supercar to be called a muscle car. Thirdly, it boasts of a drivetrain option.
The Corvette Z06 comes with two drivetrain options. One is a 6 speed manual with active rev-match tech. The other is an 8-speed automatic. It has a paddle that makes it focus more on the track.
Key Specifications of the Chevrolet Corvette
Seating Capacity-2 seats
ARA mileage-10.5 mpl
Fuel type-Petrol
No. of cylinders-8 Max torque-819NM@3800 rpm
Transmission type-Automatic
Body type-Coupe City
mileage-7.2 mpl
Engine displacement-6161
Max power-638bh@6500
Fuel tank-65.0
Conclusion
There are numerous questions surrounding the Chevrolet Corvette. There are people who argue that it is a Muscle car but others see it as more of a supercar instead. However, the general consensus is that the Corvette does not fall within the definition of a muscle car. This remains so despite its high performance on the track.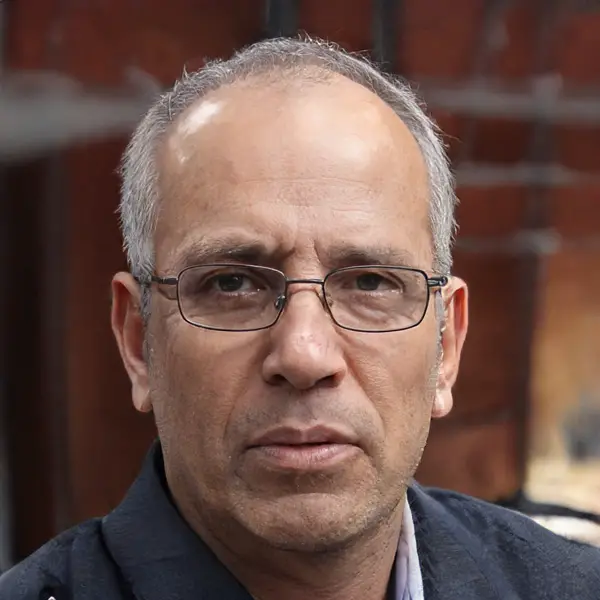 Thomas is a retired Chevy Auto Technician, Father to two incredible daughters. He enjoys using his knowledge and experience to help you solve and find reliable information on Chevrolet vehicles.