Chevy Equinoxes are compact SUVs suitable for a small family of five people. Because the SUV is family-oriented, Chevy Equinoxes are equipped with high-tech systems to ensure a smooth ride and safety all the time.
The current safety features in the 2022 Chevy Equinox include; Intellibeam Auto Beam Assist, OnStar, and Chevrolet connected services, adaptive cruise control, automatic emergency braking, following distance indicator, HD surround vision, forward collision alert, front pedestrian braking, and StabiliTrak electronic stability control system.
You may find fewer safety features in the older equinox designs. When there is something wrong with Equinox's internal mechanism, users get informed by the warning systems put in place by the manufacturer.
That is why you would see the light on the fuel symbol in your Equinox show when the fuel level is low. One of the most puzzling warnings Chevy Equinox users get is the reduced engine power light that shows when the ECM of your Equinox detects a problem in the internal mechanism.
Your vehicle suddenly slows down, and you cannot get it to run at a normal speed. If you have ever gotten a reduced engine power light, you know how frustrating it can be to control your SUV at that point. Learn all you need to know about the engine power reduced alert, service StabiliTrak, and possible ways of combating the issue in this article. Read on!
What does "engine power is reduced" mean on a Chevy Equinox?
The engine power reduced signal is usually triggered when the ECM of your Chevy Equinox detects an error in the system. The vehicle immediately goes into limp mode (reduced power mode).
That situation is similar to your phone working at a reduced rate when the battery goes below a set percentage. Once the limp mode is on, your SUV will not function normally. The essence of the engine power reduced feature is so you can be notified of a malfunction and pull your vehicle over ASAP.
At that point, you cannot tell where the issue is coming from unless you use an OBDII scanner. The scanning tool will pinpoint the exact cause of Chevy Equinox's system error and allow you to carry out a DIY repair if possible. The StabiliTrak electronic stability system controls many activities in your Chevy Equinox.
It adjusts the steering, braking, and traction of your SUV at all times. Whenever your vehicle strays out of control, the StabiliTrak system automatically aligns it. At times, the StabiliTrak electronic stability system is not able to start due to certain reasons.
When that happens, you will have a service StabiliTrak warning on your Chevy Equinox dashboard. It means you no longer have the assistance of your Equinox in case the braking, steering, and traction system of your vehicle does not align.
As a consequence, your Chevy Equinox may go into engine power reduced mode intentionally to ensure your safety. Luckily, you can easily sort the service StabiliTrak issue without visiting your mechanic.
What are the possible causes of service StabiliTrak engine power reduced?
One of the most common causes of the service StabiliTrak engine power reduced is when your speed sensor gets disrupted by debris. When that happens, your ECM will be unable to read the voltage response on the throttle body. In short, when any of the throttle position sensors go bad, the SUV's reduced engine power mode comes on.
After replacing your throttle body, failure to carry out an idle relearn process may cause the SUV to enter limp mode too. Since the StabiliTrak electronic stability control system monitors a few of your vehicle's systems, the limp mode would be triggered if there is a malfunction in any of those areas.
Sometimes, the problem may not be with the throttle position sensor, it may be caused by other things like; damaged wires, cooling engine issues, or engine performance problems. That is why it is advisable to run diagnostics on your Chevy Equinox with an appropriate OBDII scanner.
Can you drive with service StabiliTrak engine power reduced?
Your Chevy Equinox does not come to a total stop in the limp mode. The function is only reduced and affects the maximum speed of your vehicle. That means you can still drive your Chevy Equinox even when it goes into the engine power reduced mode.
However, it is not advisable to keep driving your vehicle in that limited function state. The reason is the maximum speed your SUV can run at that point. You will experience increased gas mileage, unstable shifts, and the inability to accelerate your vehicle.
All that can threaten your safety. Especially if your SUV enters limp mode on a busy road, you need to find a place to park until the problem is solved.
The whole point of the limp mode is to ensure your safety while allowing you to move your vehicle to a safe stop. Otherwise, the engine reduced function would have been automated to stop your car from moving once the ECM detects an issue.
What are the possible fixes?
Users of Chevy Equinoxes have some hacks to fix the engine reduced power mode when it occurs. Some of those repairs are;
First, diagnose your Chevy Equinox with an appropriate OBDII scanner. That way, you can pinpoint the exact area to work on your vehicle. The diagnosis usually comes in the form of a code. You will need to check your SUV manual to find the definition of the code.
Since the problem is most likely to be a throttle body issue, you should clean or replace it. After replacing the throttle, ensure you carry out an idle relearn procedure to solve the issues completely.
Sometimes, the SUV issue is beyond DIY. You may have to call your mechanic to perform the repairs. That will help solve the problem faster and prevent further complications.
Note that, if you do not have an OBDII scanner to run a diagnosis on your Chevy Equinox, contact your mechanic instead of performing repairs blindly.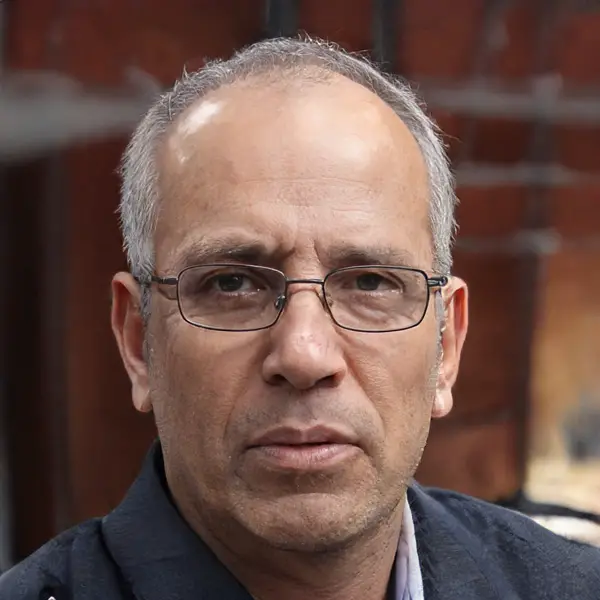 Thomas is a retired Chevy Auto Technician, Father to two incredible daughters. He enjoys using his knowledge and experience to help you solve and find reliable information on Chevrolet vehicles.