In this article, I will be doing a head-to-head comparison of the Chevy 5.3 and the 6.2 engines. I will be looking at the advantages and disadvantages of both engines to help you establish the better option for you.
The debate on which engine is better than the other has raged from as far back as engines have been in existence. By the look of things, this debate will continue for as long as we have them around.
In short, the main difference between 5.3 and 6.2 v8 is the fact that 5.3 produces 355 horsepower and 385-pound feet of torque, whereas 6.2 produces 420 horsepower and 460 pound-feet of torque.
5.3 Engine Overview
The first 5.3 was the Chevy 5.3L V8 Vortec which made its entry in 1999. The production cycle of this engine ran until 2007. Some of the vehicles it ran in include the Avalanche, Silverado, GMC Siera, Tahoe, Yukon, Suburban, and others. This engine had a successful stint and was eventually replaced by the 5.3L Ecotec V8.
This engine was a small block alternative with a slightly different fuel injection system. It was introduced in 2014 in Chevy trucks and SUVs. Since then, the engine has been used in several GM and Chevy trucks as well as SUVs.
6.2 Engine Overview
The 6.2 was initially introduced by GM in 2006 and ran until 2014. It was used in the Cadillac Escalade and GMC Yukon. It was a 6.2L V8. In 2014, it was replaced by the Ecotec Generation 5 small block engine and is running that to this day. Just like in the 5.3L Ecotec, the 6.2 liter Ecotec utilizes direct fuel injection as well as high compression to produce better performance.
Chevy 5.3 vs 6.2 Comparison Table
| 5.3L V8 | 6.3L V8 |
| --- | --- |
| 355 Horsepower | 420 Horsepower |
| 385 Pound feet of torque | 460 pound feet of torque |
| 10 speed automatic transmission | 10 speed automatic transmission |
| 1680 pound payload | 1802 pound payload |
| 9500 pound tow rating | 9300 pound tow rating |
| 0-60 in 6.8 seconds | 0-60 in 5.4 seconds |
| Economy 17MPG City, 23 MPG Highway, 19MPG Combined | Economy 16MPG City, 20MPG Highway, 17MPG Combined |
As evidenced in the table above, the 6.2L offers a bit of an edge over the 5.3L as far as performance is concerned. The 5.3 does, however, offer a lot more in other areas such as fuel economy and towing capacity.
The 5.3 is able to offer slightly better fuel economy with 17mpg city driving and 23mpg on the highway. For combined highway and city driving, you can expect to get around 19mpg overall. When it comes to the 6.2, you can expect to get 16mpg city and 20mpg on the highway.
It will give you around 17mpg combined for city and highway driving. Those are slight improvements in the economy that do add up over time.
6.2 vs 5.3 Reliability
Which option offers more in terms of reliability? When it comes to overall reliability, both engines have proven to be quite reliable. In fact, it is quite difficult to distinguish between the two.
Both engines have been known to go well beyond 200,000 to 300,000 miles, especially with a good maintenance record. They really are robust, efficient, and generally well-engineered engines. By the looks of things, they will probably be around for some time to come.
5.3 vs 6.2 Which one is Better?
Which One is Better? Now, to address the big question, which one is for you? Well, that really depends on your specific needs. What do you want out of your truck? Let's look at the different scenarios that could apply as far as making a decision is concerned.
Work Truck
If you are looking for a truck primarily for work purposes and you need something that is able to get the job done, then the 5.3 is the better option. It is better equipped for that kind of application. The 6.2 does perform well in that category but will fall behind in some categories especially when it comes to being a heavy-duty mid-sized truck.
Daily Driving
When it comes to being a daily driver, the 5.3s better fuel economy also places it in a better position. Though the numbers aren't all that different, they do stack up over time and will be quite significant when looked at from a longer-term perspective such as annually.
If you are concerned about horsepower and overall speed, you will be better served by the 6.2. It has significantly better numbers of almost 2 seconds better than the 5.3 in a 0-60 speed test.
Hauling
If you are going to be doing a lot of hauling, the 5.3's 1680 pound payload falls short of the 6.2s 1802 pound payload. The better horsepower serves it well in this aspect. However, the 5.3 has proven to be a lot more robust in these situations and is a preference for many.
Towing
Again, in this category, the 5.3 has better numbers. It has a better tow rating on 9500 pounds in contrast to the 9300 pounds of the 6.2. Even though it has a bigger engine capacity than the 5.3, the 6.2 does not perform as well in the "workhorse" category.
Conclusion
When it's all been said and done, the engine choice you go with boils down to how you plan on using the vehicle. We hope this article has helped you gain a better understanding of these options and you can now make an informed decision.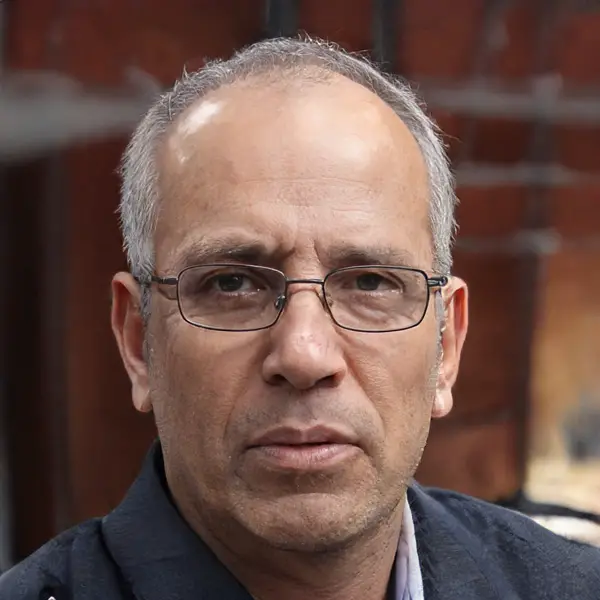 Thomas is a retired Chevy Auto Technician, Father to two incredible daughters. He enjoys using his knowledge and experience to help you solve and find reliable information on Chevrolet vehicles.