How long does Chevy Equinox last? In this post, we will be looking into this question in-depth to help you establish how long yours will last if you already have one or if you should get it if you are still considering it.
The Chevy Equinox is a compact SUV that is rated number 23 out of 26 vehicles within that class. It has a reliability rating of 3.5 out of 5 which is somewhat decent but not as good considering that it is rated close to the bottom of its class.
In short, On average you can in the least, expect to get around 150o,000 miles from it. A good maintenance record will allow you to get up to 200,000 miles out of it. A Chevy Equinox should last well over 10 years and If you want your Chevy Equinox to age properly, there is a need for routine servicing like; replacing transmission fluid, carrying out repairs, filter replacement, oil change.
How many miles does a Chevy Equinox Last?
With regular servicing and repairs, Chevy Equinoxes can run for over 200,000 miles (average of 15000 miles annually) depending on which model you have. Based on predictions, newer Chevy Equinox models will max out at about 150,000 miles despite proper maintenance like; oil change, transmission fluid replacement, and regular repairs.
However, it is yet to be proven since the SUVs have not been time-tested. That means, there is a chance that the newer models of Chevy Equinox can go above the predicted 150,000 miles. Regardless, 200,000 miles is an impressive amount for any vehicle to run in its lifetime. That alone helps Chevy Equinoxes rank well among SUVs in their category.
Does the Chevy Equinox have a lot of problems? (most common ones)
Like every other car brand, Chevy equinoxes are not immune to problems. Over the years, their users have complained of several issues. Some of the SUV users have even filed complaints against GM for the problems they encounter while using the Chevy Equinox models.
Some of the common complaints of Chevy Equinox owners are;
Problems with the SUV engine
Stalling of the engine while driving
Jerking engine while in use.
Excessive consumption of oil
Issues of fuel in the crankcase
Loss of power
Delayed acceleration issues
The malfunctioning climate control unit
Problem with the password security
Note that some of the problems above can be traced to poor maintenance by Chevy Equinox owners. If the SUV is not cared for adequately, problems such as the ones listed above cannot be prevented.
What is bad about Chevy Equinoxes?
Despite the price friendliness of Chevy Equinox models, they have been tagged unreliable by some of their users. Based on several reports and complaints of Chevy Equinox owners, the SUV consumes oil excessively. Such a problem should not be overlooked since complaints about it are rampant.
However, the excessive oil consumption problem has been said to be specific to certain Chevy Equinox years like the 2011 abs and 2015 models.
Asides from the oil burning problem, both models mentioned above have additional issues like; Engine stalling and electrical system malfunction. While you may want to steer clear of the Chevy Equinoxes because of the many complaints by the owners, consider the good reviews too. You will discover that not all the models are problematic like it seems.
What is the best year for the Chevrolet Equinox?
Based on reports given by Chevy equinox users and not just predicted performance scores, the 2016 models are the best you can enjoy when purchased as new or used.
According to several reviews, the compact 2016 Chevy Equinox has a perfect reliability score, good interior, and above-average safety. The overall performance score of the 2016 equinox is 6/10. Although that may seem only above average, the SUV is far better than the other equinox models.
The low performance of Chevy Equinox 2016 can be attributed to the weak 2.4l four-cylinder base engine it runs on initially. However, an engine upgrade of 3.6l V6 which is more energetic and puts out 301 horsepower. With that, you can make your 2016 Chevy Equinox accelerate better and merge easier at highway speed.
How do you maintain a chevy equinox?
Use the following tips to carry out maintenance on your Chevy Equinox;
At 7500 miles, change the oil and the filter of your Chevy Equinox
At 15,000 Miles, change oil, and replace filters.
At 22,500 miles, change oil, replace filters again, and use a new cabin air filter.
At 30,000 miles, replace the filter and change the motor fluid
At 37500 miles, change oil and replace filters.
At 45000 Miles, swing by your Mechanic to change oil, replace the filter and carry out the replacement of worn-out parts. They will need to replace your air filter and flush your transmission system too
At 52500 and 60,000 miles, your oil and filter will be Should be changed again
At 67500 miles, the oil, filter, and cabin air filter will be replaced
At 75000 and 82500 miles, change your oil and filter
At 90,000 miles, drop off your Chevy Equinox at the Mechanic's for similar check and repairs as 45,000 miles
At 97,500 miles, Replace your spark plugs and filters, and change motor oil
From the above service intervals, you can tell that oil and filter replacement comes in every 7500 miles, fresh cabin air filter at 22,500, and full servicing at 45,000. At 150,000 miles, consider it nonnegotiable to take your Chevrolet Equinox for ultra servicing. That is because your SUV is now aged and may need some serious part replacement. Your Mechanic should handle the maintenance from then on to prolong your SUV's useful life.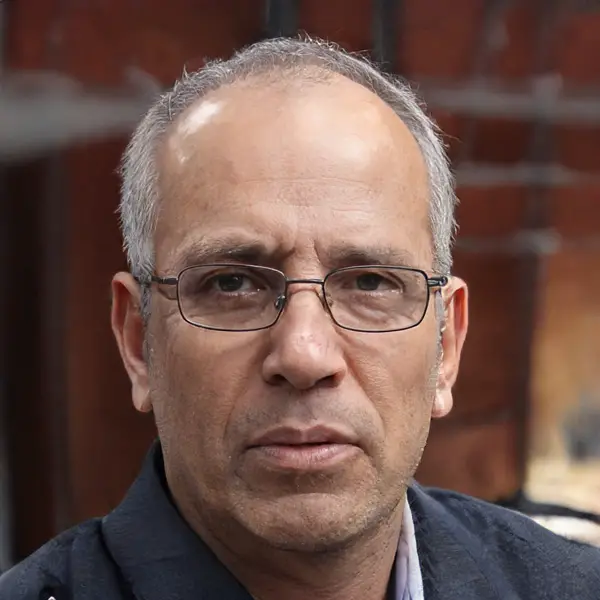 Thomas is a retired Chevy Auto Technician, Father to two incredible daughters. He enjoys using his knowledge and experience to help you solve and find reliable information on Chevrolet vehicles.