In this article, we are going to be looking at the Chevy Cruze diesel. In particular, we are going to be looking at the Chevy Cruze Diesel reliability. Is it worth the investment?
Well, by the end of this post we hope to have helped you make an informed decision. The Chevy Cruze has been credited for saving General Motors at a tough time financially.
It came into a competitive compact car market dominated by Japanese vehicles like the Corolla and Civic and made a name for itself selling over 3 million units during its production run between 2008 and 2019.
In 2014, the first Chevy Cruze diesel was introduced. It was a 1.4L 5-speed manual or 6-speed automatic version. In 2016, the 1.6 L version came onto the market. How reliable is it though?
In short, The Chevy Cruze is a pretty reliable vehicle with minimal mechanical issues and capable of going 150,000 to 200,000 cumulative miles with a good maintenance record. It has, however, reported some mechanical and electronic issues.
Is the Chevy Cruze Diesel a Good Reliable Car?
Initially introduced in 2014, the diesel version of the Chevy Cruze made a lot of noise in the market, especially with superior gas mileage and overall look, feel, and performance.
The 2014 option was a 1.4L 5-speed manual or 6 speed if you chose automatic. 2 years later, the more powerful 1.6L diesel engine was introduced. Even though it can be considered a small engine, it gives a big engine feel when driving especially on the highway.
What was really impressive was the gas mileage. It offered 30 city miles per gallon, 52 highway miles per gallon on the highway, and 37 combined city and highway miles. Those are pretty impressive figures particularly the 52 highway miles per gallon.
What this translates to is almost 750 highway miles on a full tank without needing to fill up again. The best results can be had from the 5 speed manual transmission on the 1.6L engine.
The manual transmission tends to get the best out of diesel engines. When it comes to styling, the Chevy Cruze 2016 diesel option is really easy on the eye both inside and out. The driver-side seat is electronically adjustable with an up and down option that is not available on other seats in the car.
What this means is that tall people will be quite comfortable in the driver's seat but not in all other seats in the car as their heads will touch the roof. Legroom is sufficient in the front and back.
Taller children and adults will have a bit of a tight squeeze in the back seats though. There is also sufficient room in the trunk for traveling and your regular grocery shopping. It is available in hatchback and sedan options.
Common Chevy Cruze Diesel Issues( How many miles will a Chevy Cruze diesel last?)
Diesel engines generally last longer than their gasoline counterparts. With the Chevy Cruze diesel, you can expect to go between 150,000 to 200,000 miles or more depending on how well you drive and maintain it.
To meet emission requirements as well as improve overall performance, a lot of technological innovations were made to the fuel system and engine.
According to GM, emission rates on the 2014 Chevy Cruze were brought down by around 90%. These claims have, however, been challenged in the courts and the case is still to be settled with GM defending their position in this debate. That aside, the Diesel option of 2014 was a groundbreaker.
Despite the court challenge, what remains true is that the overall performance and environmental effect have improved. It does not feel like a clunky diesel engine when driving
Why did Chevrolet stop making the Cruze Diesel?
Chevy stopped production of the Chevy Cruze diesel as well as the gasoline option in 2019. They have turned their attention to their more profitable SUV and truck lines and will be focusing more on electric vehicles in their compact and mid-size vehicle lines.
Production of the Cruze was first stopped in Korea in 2018. Next up were the US and Mexico plants in 2019 then finally the China plant was the last to produce the Chevy Cruze diesel and gasoline options.
Conclusion on Chevrolet Cruze Diesel Reliability
The Chevy Cruze Diesel is a reliable car that is also clean. It has great styling and features that make it a great proposition. Though not a perfect vehicle, it is definitely great value for money. Despite being discontinued, it's still a good car to have. Spares are readily available and will be for years to come just like for most other discontinued vehicle models.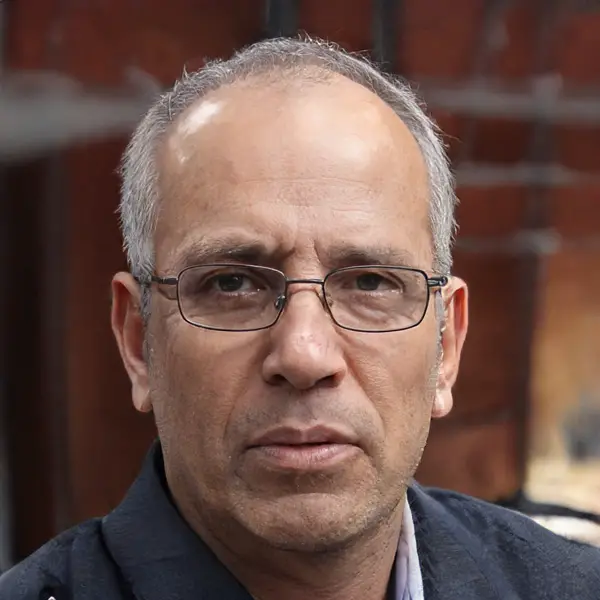 Thomas is a retired Chevy Auto Technician, Father to two incredible daughters. He enjoys using his knowledge and experience to help you solve and find reliable information on Chevrolet vehicles.