Are you considering having your key replaced and wondering what the Chevy Malibu key replacement cost is? Well, my friend, you are in the right place and I will give you the information you need in order to get your key replaced. The cost of replacing the key for your Chevy Malibu will vary based on a number of factors.
In short, you can expect to spend anywhere from $75 to $410 to replace your Chevy Malibu key. Where you get your key changed, the year of your Chevy Malibu as well as the key type play a part in how much you will spend.
You can have your key replaced at a Chevy dealership or by a locksmith. Obviously, this will affect the final cost of replacing your Chevy key.
In most instances, having a locksmith handle it will cost you slightly less but can be more depending on where you are.
I will also put a disclaimer that if you are an in an emergency situation like needing after hours service, it may actually cost you more to have your key replaced. Different geographic locations will also have different pricing and this needs to be kept in mind.
How Much Does Chevy Charge for Key Replacement?
If you are having your key replaced by Chevy, you can expect to pay anywhere from $75 to $275. This disparity in pricing is due to the type of key you will be using. A standard key will cost less to replace than a transponder key or FOB key which both contain chips.
The different types of keys were found in models of the Chevy Malibu as follows:
Non Transponder keys are in the 1978 – 1984 models as well as the 1997 – 2004 models
The 2004 to 2016 models use transponder keys
The 2016 to 2021 models use key FOBs
Does a Chevrolet Malibu Have a Chip in the Key?
I've already touched a bit on this buty let's take a deeper look at this subject matter. As far as Chevy vehiclesa are concerned, models made before 1980 had none transponder chipped keys.
While other models started having the transponder keys from as early as 1980, the Chevy Malibu only started having them in 1984. They were used on the Malibu until 1996 and stopped between 1997 and 2004.
However, from 2004 up to 2016, they were re-introduced. All Chevy Malibu vehicles from 2016 to the current date now use key FOBs. So, effectively, it means that the transponder keys and key FOBs contain micro chips and can be programmed.
Can You Get My Chevy Key Replaced Elsewhere Besides a Chevy Dealership?
I've already gotten into this at the beginning of the article. You can get your Chevy Malibu key replaced by a reputable locksmith who understands how to program chipped keys.
The reputable ones will have some requirements in order for them to replace your key.
They will require that the owner be present when they are replacing the key.
They will require that the owner produce some identification as well as proof of ownership
In the case of a key FOB replacement, they will also need the VIN (Vehicle Identification Number)
The VIN can be found on the inside of the driver's side door and is used to program the key FOB. You can actually have multiple key FOBs programmed for your Malibu.
Can You Order a New Malibu key Online?
There are different levels to this and we will tackle this issue at multiple levels. They are as follows:
Ordering a key online through a dealer and..
Ordering your key from online platforms like Amazon, Ebay and others
Ordering a Replacement Key through a Dealer or Locksmith There are Chevy dealers who allow you to order a replacement key through online platforms.
The simplest way is through taking a photo and emailing it to them. Admittedly, this method is used in situations where it is absolutely necessary as it may not be 100% accurate.
Other dealers and locksmiths have created mobile apps or sections of their websites specifically for this purpose. The apps will walk you through the process while collecting data that ensures that the end product gets to work as it is supposed to.
Buying Chevy Keys on Amazon, Ebay and other Online Platforms
Though this option has become popular in modern times, it is not always the case and most dealers and locksmiths advise against for several reasons. For starters, unless you are buying a reputable brand name, you really don't know whether what you are getting is the right thing.
There are many reports of people purchasing these keys, programming them and having them not work. Some actually do work but it's a coin toss and that's the last thing you would want.
The lure of buying online is often the lower prices. In some cases, online replacement keys actually cost up to 50% less than what dealerships and locksmiths will charge you.
Though we all love a bargain, you should raise a question or two when you see prices that are too good to be true. In short, do your research before proceeding to buy online.
Issues with Buying Chevy Malibu Replacement Keys Online
Before we wrap this post up, let us look at the things you need to be mindful of when you are getting your Chevy Malibu key replacements online.
No Programming Required Some of the keys you come across online will say that they do not require programming. This is often not the case.
If you have read this far into this article, you will realise that this is simply not possible. A key will need to be programmed to work on the vehicle it was made for.
Whenever you see such a claim, take your wallet and run. Replacement Keys Losing Memory When Batteries Die This is a common problem with the cheaper replacement keys which are found online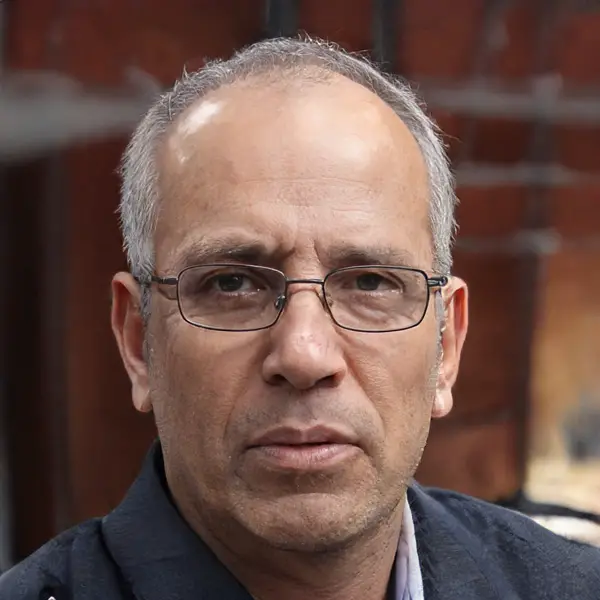 Thomas is a retired Chevy Auto Technician, Father to two incredible daughters. He enjoys using his knowledge and experience to help you solve and find reliable information on Chevrolet vehicles.