Carting away several Truck of the Year titles couple of years back, The Chevy Colorado has interestingly become a favorite to us who are on the lookout for the best-suited, drive-through-anywhere off-road pickup for the weekends.
When we buy vehicles like trucks/pickups, drivers often start their considerations from the engine type. Which one to choose. Gas or diesel.
Now, I know both are good power plants, and I'm not going to waste time trying to pull another random, huge diesel vs gas argument here. But instead, if you've been trying to decide which would be best suited for YOUR needs, and you couldn't find exact answers, then this post might be what you've been looking for.
Chevy Colorado Diesel Vs Gas:
First things first, a break down on the two different engine choices presented by Chevy – as a study on for this post – is one with a 2.8-liter four-cylinder turbo-diesel, boasting 186 horsepower and 369 lb-ft of torque, placed side-by-side with the 3.6-liter gasoline-powered V6 that makes 308 horsepower and 275 lb-ft of torque, cite the 2018 Chevrolet colorado zr2.
Having rolled with vehicles like the competitive Toyota Tacoma TRD Pro, and then having a taste of what it feels like to use both the diesel and the gas-powered Chevy, this is what I can tell you, as a matter of fact:
Chevy Colorado diesel trucks offer more efficiency, torque/towing power, higher gas mileage, and even longer-lasting performance, which is not as great in the Chevy Colorado Gas pickup.
However, the gas truck tends to be lighter, faster, and better at handling heavy payloads. So the ultimate position on the matter would be largely influenced by your needs for driving these vehicles. To do justice to this, we shall then move into a technical comparison in detail, starting with the table on overview differences below.
Comparison Table between Diesel and Petrol Chevrolet Colorado
| Specs | Diesel Powered | Gas Powered |
| --- | --- | --- |
| Engine Type | 2.8 L Duramax LWN turbodiesel engine | 2.5 L Ecotec (LCV) |
| Torque Output | Higher | Lower |
| Acceleration | Not so Great | Great |
| Maintenance Costs | Lower | Lower |
| Fuel Efficiency | Higher | Lower |
| Spark Plugs | Required | Not Required |
Chevy Colorado Diesel Vs Gas longevity
Expect the diesel engines to last much, even much longer than the gas engines, given that they feature stronger engine blocks with simpler construction. To be more detailed, If you take care of your diesel engine, it can take from 400,000 up to 500,000 miles!
On the other hand, driving a gas engine, well with most original parts, can power your travel to, say, 300,000 or more miles with a minimum of 200,000 miles for such an estimation of Chevy Colorado.
Chevy Colorado diesel Vs Gas Fuel efficiency
Especially considering fuel efficiency, it is on the advantage side to have the Chevrolet Colorado with diesel engines. Although they might be expensive than gas engines, you can travel around freely knowing that you won't have to stop often to make refuel, to this end, Diesel-powered engines have the edge over the counterpart in term of Fuel economy.
On the flip side of the coin, drivers who still consider the chevy gasoline-powered truck look at the ease in finding gas stations, and not each of these stations sell diesel fuel. So, on the brighter side of using a gas engine is that you won't have to worry about where to find the next fill-up, unlike it is quite a challenge to get diesel fuel.
Chevy Colorado Diesel Vs Gas Maintenance cost
With a more technical approach, one will realize that the chevy gas-powered pickups are more economic-friendly to maintain.
Technicians are more familiar with this structure, especially around part replacement and tuneups, and so will not charge outrageously for repairs or maintenance. This is as opposed to gas engines which can present more problems leading to more money out of the wallet.
Chevy Colorado Diesel Vs Gas Towing Capacity
Significantly, one of the reasons it is better to go for diesel trucks like the 2020 Chevy Silverado is that you can expect more torque than the gas-powered counterparts. In other words, everything being equal, a diesel-powered chevy Colorado will be able to carry more weight in its cargo bed than the other, given that gas engines are not heavier than diesel engines.
Conclusion on Chevrolet Colorado Diesel vs Gas
Like I mentioned earlier, drawing the curtain on the Chevy Colorado diesel vs gas debates largely depends on what works for you or your business.
With these technical comparisons we have done in the above article, you will agree that to expect higher Torque and Towing, Fuel Economy, and reliability, one won't go wrong by choosing the Chevy Colorado Diesel Truck.
While for better horsepower and acceleration for your long, really long travel, Lower Maintenance Costs, and of course, easier fuel fill-Ups, choosing the gas-powered engine pays off…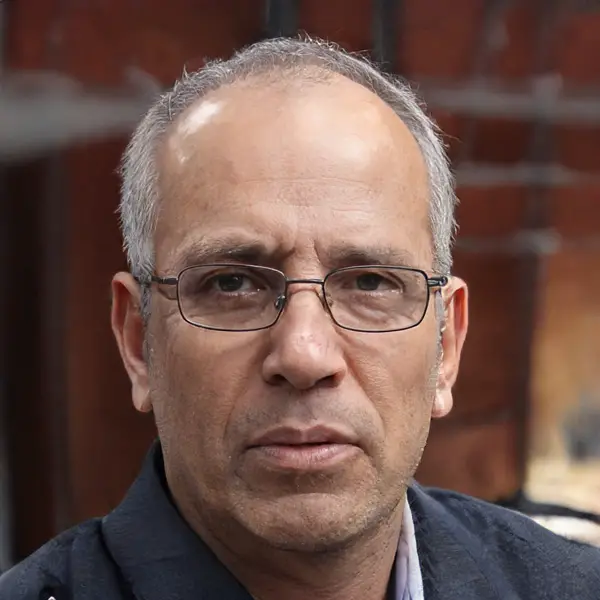 Thomas is a retired Chevy Auto Technician, Father to two incredible daughters. He enjoys using his knowledge and experience to help you solve and find reliable information on Chevrolet vehicles.