The major difference between 454 and 350 Chevy Engine is that 350 Chevy vehicles are more affordable to build than big blocks, light, and probably set up for small blocks already.
Whereas 454 Chevy vehicle is expensive to build compared to a small block, heavy, has more horsepower potential, and milder than a small block with comparable hp.
Both the 454 and 350 are classic engines from Chevrolet, and they appear to be very good engines for putting out a lot of power and fit in a lot of classic cars and trucks.
However, it is expected to be conflicted between both engines on which one to go for, especially when trying to decide whether to stick with the 350 you have or go for the 454.
In this article, I place both of these tough guys side-by-side to see which measures up to suit your purpose better. A good place to start would be to get familiar with the potential of both engines:
What is a Chevy 454 engine?
The Chevy 454 engine is a 454 cubic inch big-block V8. The engine has paved its way to becoming the excellent choice one can think of when it comes to big-block engines for classic cars or engines for many big trucks.
Chevrolet makes it, and the classic engine works best when driven in the factory but with a provision for an upgrade. The 1970 version of the Chevrolet 454 remains the most powerful of the Chevrolet lineup, boasting about 360 horsepower and about 450 horses.
What is a Chevy 350 engine?
The Chevy 350 engine is a 350 cubic inch (5.7-liter) small-block V8 with a 4.00 and 3.48-inch bore and stroke. The horsepower of this tough guy spans from around 145 to well above 370, depending on the model of the car.
I consider Chevy's 350 Crate Engine to have achieved the most commercial success over the years, particularly after considering its laurel as the best engine of the 20th century.
Chevy 454 vs 350: Horsepower
The 1970 production models of the 454 chevy engines offer the most horsepower, with the LS5 boasting 350 horsepower and the LS6 offering an impressive 450 horsepower.
On the other hand, the typical 350 Chevy makes 350 horsepower before its components fail. The horsepower of both engines depends on the year, make, and model that it is found.
With that said, the chevy 454 engine has more horsepower potential, while that of the 350 requires more radicality to attain high horsepower.
Chevy 454 vs 350: Towing capacity
When it comes to towing, nothing beats the big block. For driver and light loads, you are better off with the 350. A 454 will be a torque monster because it is a larger and heavier engine that will not disappoint. For 5k, 10k, 30k tow, and if millage matters to you, 454 engine has more grunt and will move load better.
Chevy 454 vs 350: Reliability
The truth is that both the 350 and the 454 engines t are great reliable engines, and going with either one of them would be great for any classic American sports car.
What makes one placed above the other is an area of application and individual reason for buying one. An oil change of 20k will turn the 454 into a better reliable machine, but a medium or light-bodied 350 may provide you with the greatest comfort for a longer time.
Chevy 454 vs 350: Build
cost Installing the 454 engine, removing and replacing them, including related parts, can set you back as high as $3000 and cost up to $6000 to complete the job.
A family can spend anywhere between $600 to $4,000 at most to rebuild a 350 engine. It is general knowledge that the Chevy 454 is more expensive to build up than the chevy 350.
While this is for a good reason, not everyone would find this a good investment considering how they intend to use the engine.
Chevy 454 vs 350: Fuel economy
The 350 chevy engine has 38 miles per gallon gas mileage, indicating 75 pounds per hp hour specific fuel consumption. In contrast, the chevy 454 engine runs an average of 10 to 15 miles per gallon. The Combination of a larger bore and eight cylinders accounts for the poor gas millage
Conclusion
To make a better choice on which of these engines – Chevy 454 vs 350 engine – is great for you, you need to consider what matters to you, including power, cost, durability, availability of parts or aftermarket parts, and even ease of installation.
Those who opt for one of these two badass engines must have concluded whether they want more bottom-end torque or a higher RMP range. Of course, bigger means better. But, with these considerations, the Chevy 350 might end up being the better option.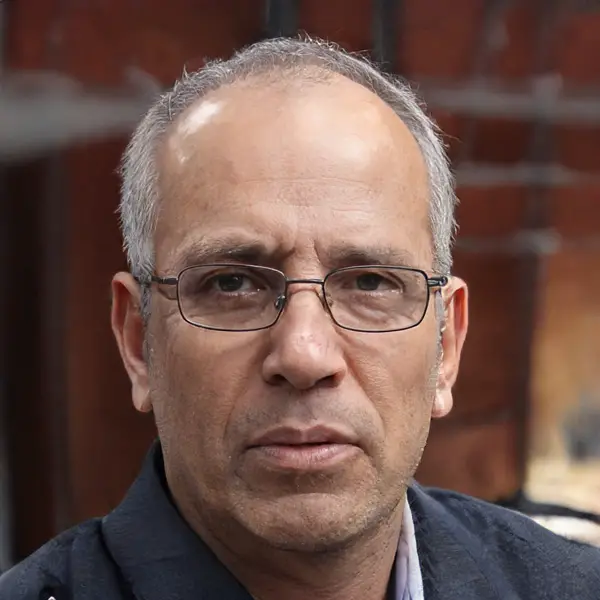 Thomas is a retired Chevy Auto Technician, Father to two incredible daughters. He enjoys using his knowledge and experience to help you solve and find reliable information on Chevrolet vehicles.