In this article, we are going to be looking into Chevy truck ignition problems, how to recognize them, and how to rectify the issue. If you're the owner of a Chevy Truck, then you know that when it comes to reliability, especially in the ignition system, GM doesn't mess around.
Once in every while though, you will face some problems with the ignition in your Chevy truck. Nothing, after all, is 100% bulletproof. That being said, Chevy has made vehicles that have been close to perfection though. One of the front runners in the truck division is the Silverado which is able to toe with other competitors in its class.
You are more likely to experience problems with the ignition in your Chevy truck if you own one that was made between 2004 and 2007. Although other years have had a similar issue, it is within these years where the problem is most prevalent.
The Chevy Ignition Switch Problems
Chevy trucks are known for their reliability and so are the ignition switches. As already mentioned, they have really done their best to produce some of the best vehicles on the market. However, there has been a problem with the ignition switch in some Chevy trucks manufactured between 2004 and 2007.
If you own a Chevy truck manufactured during this time period, you are most likely to experience this problem if you haven't already. If the ignition switch is not functioning properly, it could result in airbag deployment or power steering problems which can put your life at risk.
Thankfully, if you experience any of these problems, GM has already has launched an investigation into the problem and can solve this problem for you. The only drawback is that trucks for this time period are out of warranty so you will have to pay out of pocket for it.
A cheaper alternative would be to take it to your local garage where they will be in a position to fix it. The good thing is that this problem has been around for a considerably long time and most experienced mechanics should be in a position to fix this problem.
What is the Chevy Truck Ignition Switch Problem?
The Chevy Truck Ignition Switch Problem is a safety hazard that has been in the news for quite some time. The problem was discovered in February 2014 when it was announced that General Motors knew about the problem in 2004 but did not think it necessary to fix it until 2013 when they agreed to recall 1.6 million vehicles, including SUVs, small cars, and pickup trucks.
The company President apologized for the delay and said "We are resolving this safety issue so our customers can have peace of mind." GM's explanation to the media about how these switches work is "a heavy key ring or jarring from rough roads could move the key out of position, putting stress on a contact point that eventually results in ignition failure.
How can I fix my Chevy truck's Ignition Switch?
The Ignition Switch is an electronic device that helps you start the engine of your Chevy truck. If this switch is not working then it can be dangerous because you can't turn on the ignition.
There are two main types of switches that are used in cars today. The one that is used in most modern cars, known as a "tumbler," has a lever that moves forward and backward to lock and unlock the switch.
The other type, which was used in older cars, has two switches at different locations, one for starting the engine and another for turning off the lights which are usually mounted on the steering column.
The problem with the ignition switches in certain Chevy trucks manufactured between 2004 and 2007 is that they can shut down when you try to turn the key in the "start" position.
If this happens, it can result in power steering or airbag deployment issues. Issues with these switches can be due to several factors including faulty wiring or even corrosion around them.
When these things happen it is very important to replace them as soon as possible because they can become very hazardous. Fixing the ignition problem usually involves changing out the complete ignition unit. This can be done by your local mechanic or at a Chevrolet dealership.
GM's Solution to Fix the Chevy Truck Ignition Switch Problem
For years, customers have complained about a troubling problem with their Chevrolet trucks: The ignition would turn off while they were driving.
But it took a long time for General Motors to fix the problem. Finally, GM announced a plan to recall and fix almost half a million trucks. But the fix doesn't come cheap:
The repairs will cost many owners between $2,000 and $3,000. The company had known about the flaw for years but failed to recall the vehicles until after the federal government got involved.
The move is a victory for consumers and safety advocates who have been pressuring GM to do the right thing. It's also a sign that the company is finally starting to take vehicle safety seriously. GM has issued a recall of over a million vehicles to fix the ignition switches.
The recall affects many of GM's most popular vehicles, including the Chevrolet Silverado and the GMC Sierra. However, the exact fix has not yet been revealed.
It all started when a small blog called Picketts Truck Parts spotted a troubling trend. A large number of Chevy Silverado and GMC Sierra pickups were showing up at dealerships with the same troubling problem: the ignition switch had failed, causing the truck to stall without warning. This led to the first wave of recalls, which affected over 1.2 million vehicles.
Conclusion
For those who own a Chevy vehicle, the ignition switch problem may be a costly one to fix, but there are ways to prevent it from happening. The first step is to turn off the engine and remove the key from the ignition when the truck is still running. If the truck is stationary, turn it off and pull up on the parking brake to engage it. This will ensure that the truck will not move without the key in the ignition.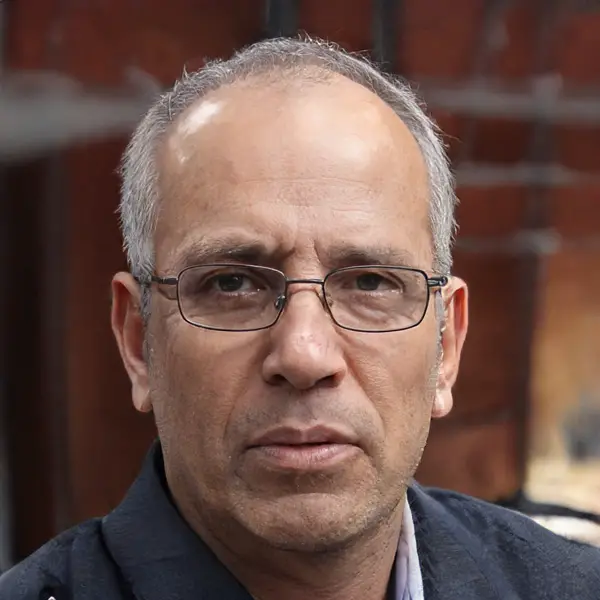 Thomas is a retired Chevy Auto Technician, Father to two incredible daughters. He enjoys using his knowledge and experience to help you solve and find reliable information on Chevrolet vehicles.