The Chevrolet Silverado come in many options and trims. If you're looking at the different trim levels, you may still be wondering what is the difference between the two most basic trims, the LD and LT? While both will have a lot in common, there are quite a few differences between the two that are important to note.
The LD is essentially a work truck, while the LT is more of a luxury truck. They're both very good vehicles, but it's important to figure out which one works best for your needs.
There are plenty of reasons to consider the Chevy Silverado as your next truck. A variety of engines, towing and payload capacities, and technology make it a versatile vehicle for many drivers.
You can also choose from several trim levels, which include the LD and LT models. Here are some of the major differences between the 2019 Chevy Silverado LD and LT models.
Differences between Silverado LD and LT Model
In short, the core difference between Chevy Silverado ld and lt is the fact that Silverado ls comes in a 4.3 liter v6 engine that produces 285 horsepower and 305 pound feet of torque whereas Silverado lt comes in a more powerful 5.3 liter v8 engine that puts out 355 horsepower and 383 pound feet of torque.
Powertrains
The Silverado LD comes standard with a 4.3-liter V6 engine that produces 285 horsepower and 305 lb.-ft. of torque. The Silverado LT has a more powerful 5.3-liter V8 engine that puts out 355 horsepower and 383 lb.-ft. of torque.
Features
The LD offers plenty of standard features like a 7-inch touchscreen infotainment system, Android Auto, Apple CarPlay and a USB port. However, the LT adds several more features including cruise control and remote keyless entry as well as an 8-inch infotainment screen. There are also several optional packages available,
Interior
Both the LD and LT models come with comfortable cloth seats and air conditioning as well as power windows, door locks and mirrors. However, leather upholstery is only available on the LT model along with heated front seats. If you are looking for more features, consider the LTZ or High Country trims.
These models feature a power-adjustable driver's seat with memory settings, heated and ventilated front seats, dual-zone automatic climate control and a premium audio system.
What is Chevy Silverado ld
The Chevrolet Silverado 1500 LD is a carryover from the previous generation of the truck. It is also the last year for this generation as Chevrolet introduces an all-new 2019 Silverado 1500. The Silverado 1500 LD offers a large range of trims, including:
Work Truck (WT), Custom, Custom Trail Boss, LT, RST and LT Trail Boss.  The new Silverado 1500 will replace the LD with three trims: WT, Custom Trail Boss and LT. Silverado 1500 LD Styles The 2019 Chevrolet Silverado 1500 LD is available in a wide array of styles and trims, ranging from bare-bones work truck to luxurious off-roader. A few notable models include the following
Work Truck (WT) – Base model with vinyl seat trim and manual windows; available with 4×2 or 4×4 drivetrains
Custom – Standard 17-inch wheels; V8 engine; body-color front and rear bumpers; remote locking tailgate; available with 4×2 or 4×4 drivetrains
Custom Trail Boss – Standard trailering package; 18-inch wheels; rear locking differential; four-wheel drive lift kit; Rancho shocks; hill descent control; skid plates for transfer case and oil pan
LT – Standard 17-inch wheels; cloth upholstery with leather inserts on the steering wheel and shift knob; chrome front bumper, grille, and mirror caps
RST – Available as a Custom or LT model, RST trim comes standard with black 20-inch wheels, black bowtie emblems, black assist steps, black exhaust tips, and LED headlights
LTZ – Standard 18-inch wheels (20 inches optional); heated leather seats with 8-way power adjustment for driver's seat and 6-way power adjustment for passenger's seat.
What is silverado lt?
The LT is available in crew cab or double cab configurations with either a 5-foot-8 bed or 6-foot-6 bed. The crew cab is available in rear-wheel drive (RWD) and four-wheel drive (4WD), while the double cab is RWD only.
The LT has 18-inch wheels and chrome bumpers, as well as chrome trim around the fog lights, the mirrors and door handles.
The interior gets upgraded to cloth upholstery with leatherette accents, as well as an 8-inch color touchscreen with Apple CarPlay, Android Auto and OnStar 4G LTE Wi-Fi connectivity. It's possible to get almost any option you could want on the LT trim level, but there are also two exclusive packages:
The All Star Edition adds rear park assist and a trailering package that includes an auto-locking rear differential and trailer brake controller.
What are the differences between Silverado ld and lt
There are a few key differences between Chevy Silverado 1500 LD and LT. The LD is the base model of the truck. It has a few less features than the LT, which is just above it in the trim lineup. The most notable difference between the two models is that the LD doesn't have as many infotainment options as the LT. The LT has an 8-inch touchscreen display, while the LD only has a 7-inch touchscreen display.
The rearview camera is also standard on the LT but not on the LD. The LT also comes with a few more convenience features than the LD, such as remote start and remote lock/unlock. These are both optional on the LD.
Both trucks have similar powertrains and towing capabilities, but there are some differences in transmission options depending on which engine you choose.
For example, if you select the 2.7L turbo engine, you'll get an 8-speed automatic transmission on both trucks, but if you choose a 6-cylinder engine, you can get an 8 or 10-speed automatic transmission depending on whether you choose the model you want to buy.
Chevy Silverado ld vs lt Comparison Table
| Differences | Silverado LD | Silverado LT |
| --- | --- | --- |
| Power | The Chevy Silverado 1500 LD has an available 5.3L EcoTec3 V8 engine that generates 355 hp and 383 lb-ft of torque mated to a 6-speed automatic transmission, which means you'll have smooth acceleration when you need it most. This engine is capable of towing up to 7,900 lbs. | The Chevy Silverado 1500 LT is the way to go. The LT includes a 5.3L EcoTec3 V8 engine that pushes out 355 hp and 383 lb-ft of torque mated to a 6-speed automatic transmission, which is powerful enough for any tough hauling jobs you may need it for. This engine can tow up to 11,600 lbs., which is 4,700 lbs. more than the LD can tow! |
| Price | Chevy Silverado LD starts at $30,795 MSRP (plus destination fee), while the 2019 | Chevy Silverado LT starts at $35,495 MSRP (plus destination fee). |
| Interior | Both the Silverado 1500 LD and LT come equipped with a six-speaker stereo system, tri-zone automatic climate control, USB ports, an infotainment system with an 8-inch touch screen, Wi-Fi hotspot capability, Bluetooth connectivity, Apple CarPlay and Android Auto. The standard seats are cloth and feature power adjustments for the driver. | The LT trim offers several upgrades over the LD trim. These include a Bose sound system with seven speakers, satellite radio, heated front seats, an auto-dimming rearview mirror, upgraded upholstery on the seats (cloth or leather), memory settings for the driver's seat and more. |
| Exterior | The exterior of the Chevy Silverado is one that exudes strength and power. Both the LD and LT models feature a chrome front bumper, chrome grille, and chrome door handles. | The LT model provides more options for exterior design than the LD including the addition of a Power-Adjustable Mirror and Deep Tinted Glass. |
| Features | The Silverado LD is Chevrolet's workhorse truck, offering more standard features that make it easier to use as a work vehicle. | The Silverado LT has a more refined interior and more high-tech features, making it a better option for those who don't plan on using their truck exclusively for work. |
| Fuel Type | The 2019 Chevy Silverado 1500 LD is available with a 3.0-liter Duramax inline six-cylinder turbo diesel engine that produces 277 hp and 460 lb-ft of torque! | The LT gets only two engine options: a 4.3-liter V6 engine that produces 285 hp and 305 lb-ft of torque, or a 5.3-liter V8 that produces 355 hp and 383 lb-ft of torque |
| Fuel Economy | The Silverado 1500 ld is the most basic trim, while the Silverado 1500 lt adds more comfort and convenience features. If you're looking for a well-equipped truck but don't need the luxury amenities of the top-of-the line High Country trim, then lt might be the right fit for you. | The Silverado 1500 lt adds dual-zone climate control and an eight-inch touchscreen infotainment system with Apple CarPlay and Android Auto compatibility. It also comes standard with a rearview camera and keyless entry for easy access. If safety is a priority for you, then you'll appreciate the optional forward collision alert available on the 2018 Silverado 1500 lt. |
Are there any similarities between the two?
The Chevy Silverado LD and Chevy Silverado LT both have plenty of similarities. Both have a variety of engine configurations, including a few diesel options. The LT trim level also offers a hybrid option.
Both trim levels have similar feature availability across the board, with the exception of technology features and safety equipment. You'll find that the LT has more tech and safety features than the LD.
Which Silverado is better between the two?
The Chevrolet Silverado 1500 LD and the Silverado 1500 LT are two trim levels of the same pickup truck. One has a lower price, but it comes with fewer features. Both of these trucks come from the same family, and they have many of the same features. However, there are some small differences between them. The Chevrolet Silverado 1500 LD is slightly more affordable than the LT model. The LD also offers one more engine option than the LT does.
Conclusion on silverado ld vs lt
If you want to spend less money and you don't need as many features, then you should consider buying an LD model instead of an LT. In fact, the base model of this truck is the LD, so if you're looking for a simple pickup without many frills, this may be your best option. If you want more features or additional engine options, then you should upgrade to an LT model instead.
The LT is better equipped than its counterpart and it has more engine options to choose from when designing your pickup truck. only get them as a package on the base model. This means if there's a particular feature you'd like to have, you may have to pay for several others that you don't necessarily want or need.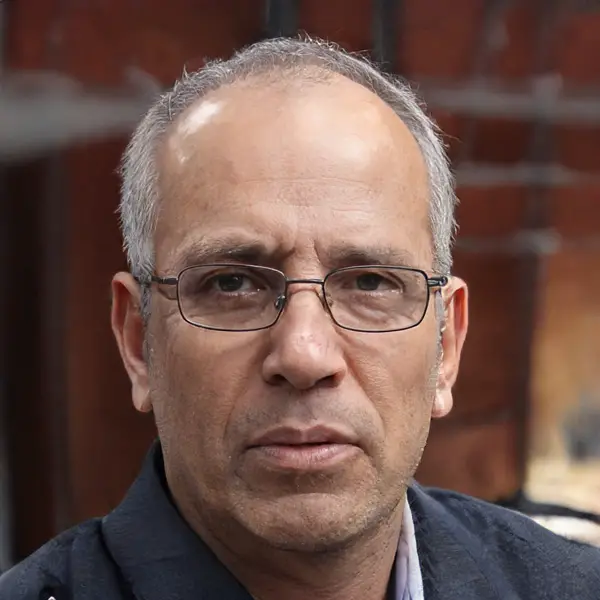 Thomas is a retired Chevy Auto Technician, Father to two incredible daughters. He enjoys using his knowledge and experience to help you solve and find reliable information on Chevrolet vehicles.