For pickup fans, the 2016 Chevrolet Colorado with the 2.8L Duramax diesel engine is a dream vehicle. This is not just because the four-cylinder workhorse output 181 horsepower and 369 lb-ft of torque.
The small diesel engine that can hit 27 MPG average qualifies it as the ideal choice for Colorado or Canyon owners. Suppose you are interested in these smaller diesel pickup trucks that offer impressive performance numbers and the utility of a pickup.
In that case, you also need to be aware of the problems you might experience while using the 2.8L Duramax diesel engine. It all began in 2006 when the GMC Canyon and Chevrolet Colorado Midsize pickup models finally said "I do" and married the 2.8L Duramax engine, bringing it to American soil.
This became a better option over the traditional diesel engine types that are bigger, more expensive to buy, and costly to maintain, like the 6.6L Duramax, featured in GM's heavy-duty trucks.
The 2.8L Duramax was offered in the Chevrolet Express and GMC Savana cargo/passenger van a year after. Despite the noteworthy features and importance, the 2.8L Duramax may have some weaknesses, which we have dedicated this article to shed light on.
2.8 Duramax Major Problems
You won't enjoy the 2.8 Duramax engine in your truck if you wish to tow something heavier than 8,000lbs or use your pickup for something more than just commuting.
However, the 2.8 engine will guarantee you the best possible fuel mileage from a vehicle with a truck bed. Technically, the 2.8L Duramax wasn't designed to be a large work truck towing big trailers hundreds of miles in one day.
It would be a better option for the short commutes, with it being a smaller truck built for commuting. It is also important to note some weaknesses such as the sensors' failure, clogging of the EGR (exhaust gas recirculation), and other parts malfunctioning.
This problem is usually a result of dirty codes, which can be fixed by cleaning the EGR to remove all codes, and an explanation of the process is usually in the maintenance schedule. But in some cases, like if the truck has high miles' mileage, the diesel particulate filtrate would have to be replaced.
In addition, to get the most out of your 2.8L LWN Duramax, you will have to do the maintenance right, and this can be quite expensive compared to some other engines because you'll have to use OEM or AC Delco parts. Despite being costly, they offer the best fluid properties and filtration characteristics, anyway.
How many miles will a 2.8 Duramax last?
Diesel engines are known to last longer than gas engines, plus Duramax is one of the most reliable diesel engines on the market. You can expect to go as far as anywhere between 400,000 to 500,000 miles. Moreover, since diesel costs more than gas, you will be spending more on fuel, which interprets why Duramax engine costs more than traditional gas engines.
2.8 Duramax fuel
economy thankfully, the 2.8 Duramax engine boasts an impressive fuel economy of 22 MPG City and 31 MPG Highway for the 2WD ( based on the initial Duramax models).
The fuel economy rating has changed since its inception. It could drop if you include aftermarket components or performance modifications such as lift kit, bigger tires, etc.
On Duramax lifespan, the key is to maintain your vehicle regularly to get a full life out of it. Not neglecting activities like oil changes, tune-ups, and other necessities puts the vehicle in a more feasible situation to last much longer.
Maintaining a 2.8L Duramax engine to avoid problems
Many vehicles' longevity and performance in the long run somehow depend on how you operate them. To avoid the potential problems that might be experienced with the 2.8 Duramax engine, just stick with scheduled/recommended maintenance, as well as quality fluids/filters; you'll be fine.
It is also important to focus on using the correct weight, type, or specification of engine oil and other lubricants. And for the record, the diesel 2.8 is selective. Coming down to the engine speeds, it is important to give it what it requires, nothing more and nothing less.
Final thoughts
As pointed out earlier, what sold the truck with the 2.8 Duramax engine is the MPG rating and impressive towing capacity. Looking at some of the potential 2.8 Duramax Problems discussed above, you will realize that they are birthed compared to other diesel engines.
If we compare the small Duramax diesel with the Large Duramax, Cummins, or Powerstrokes, we will continue to see loopholes. The 2.8 Duramax engine is great in its league.
Even if it can't pull loads like the heavy-duty, big guys, 7,000 lbs are more than enough for your race car, small/medium boat, or travel trailer. Despite the identifiable problems, it is not called "Duramax" for nothing.
sources:
https://gmauthority.com/blog/gm/gm-engines/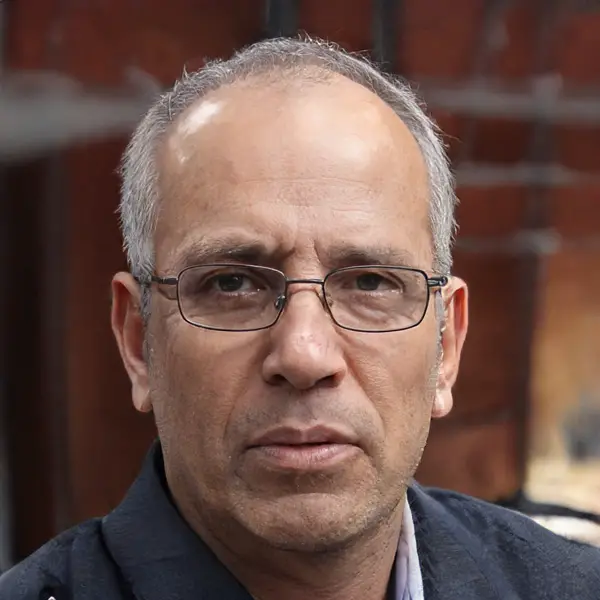 Thomas is a retired Chevy Auto Technician, Father to two incredible daughters. He enjoys using his knowledge and experience to help you solve and find reliable information on Chevrolet vehicles.