Have you ever gotten locked out of your car? If you have, it's not a fun situation, especially if you happen to be in a strange place or are late to an appointment. Can Onstar unlock your car in the case of an emergency? I will be tackling this issue in this article so stick around if this is a question you need to get answered.
Can Onstar Unlock My Car?
In short, yes, you can unlock your car with OnStar, but in order to do this, you actually need to call a number and talk to an OnStar representative. According to their website, the number is 1.888.4ONSTAR (1.888.466.7827), or alternatively, you can unlock your car using a mobile app.
If you have Onstar on your Chevy, you've got some handy features at your disposal in the event that you get locked out of your car. You can also find other uses for this feature such as locating your car if it's stolen and unlocking your vehicle in case you are locked outside. The service is available 24/7 to all Onstar users.
Not only does this feature save you from having to take a trip to the dealership or call expensive roadside assistance, but it also provides peace of mind by ensuring that you can always get back into your vehicle.
Additionally, with OnStar, there are no hidden costs or additional fees when using this service, which is not true for many other emergency roadside assistance programs. All in all, OnStar is an extremely useful tool for any owner and has become increasingly popular in recent years.
What Do I Need to Get Onstar Assistance?
In order to take advantage of this service, you'll first need to sign up for an OnStar subscription. These come in a variety of plans with different durations, from monthly and quarterly to yearly subscriptions. Since users will only be able to call for help if their payments are up-to-date, it's important that they keep their accounts current.
There are no free subscription plans that allow OnStar members to benefit from this service if they do not pay the standard monthly or yearly fees.
The price of these subscriptions can vary depending on your plan, but most start at around $34.99 (GM and Chevy owners get a 5-year subscription fee) and include roadside assistance as well as many other benefits like hands-free calling or vehicle diagnostics.
OnStar provides an Emergency Side Door Unlock service that can assist you in the event of a lock-out situation. OnStar is a service available on most GM vehicles and you can access this feature by pressing the OnStar button in your vehicle or through the mobile app.
Once you've contacted an OnStar Advisor, they may ask for your 4-digit pin to ensure that only you have access to your vehicle information and services.
The Advisor will then locate your vehicle using GPS technology and send a remote signal to unlock the doors if it's within range.
If there's more than one person at the location where you're currently parked, they will verify who you are before unlocking the doors. They may also request additional identification prior to unlocking your door if it is after normal business hours.
Engaging a Locksmith to Unlock Your Car
If you fail to directly unlock your car using Onstar and need help, you can call OnStar 24/7 a phone and ask for assistance. They'll contact a locksmith in your area.
Once the locksmith arrives and unlocks the vehicle, all you'll have to pay for is the labor and trip fees. Onstar will be able to unlock it from their end free of charge as long as your plan is active.
While this unlocking option may not be a feature that most people need on a regular basis, it could prove helpful in an emergency situation should you lock yourself out of your car. Whether you lost the keys to your car or just simply locked them inside, if you find yourself in a lock-out situation, OnStar can help.
Can I Unlock My Car From Anywhere in the World Using Onstar?
Unfortunately, at the present moment, you can only access the Onstar service in the US, Canada, and Puerto Rico. If you live anywhere else in the world, this feature will not be available to you.
If you need help unlocking your vehicle and happen to be a subscriber of OnStar with an action plan and are located within the United States, Canada, or Puerto Rico, all you will need to do is give them a call and they will be able to unlock the doors for you remotely.
Conclusion
So, there you have it, you definitely can unlock your car using Onstar as long as your subscription is up to date. Ultimately, this service is great to have even though some would argue that there won't always be a need for it. The great thing is that Onstar is much more than just an emergency service. There are other features such as GPS services and a live call center which you can take advantage of.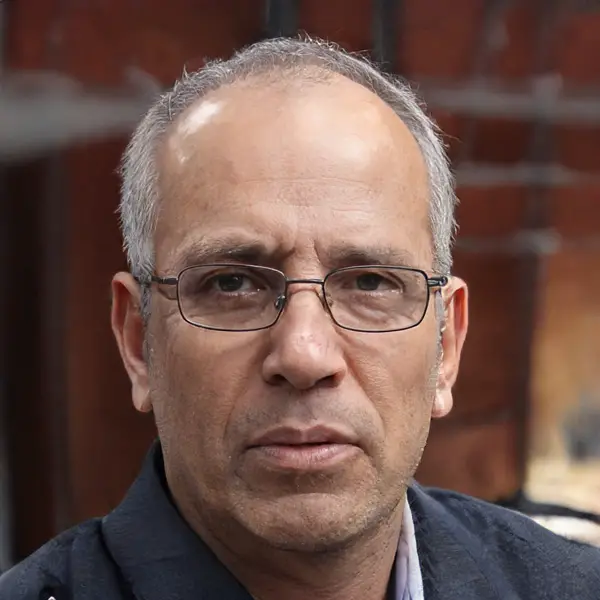 Thomas is a retired Chevy Auto Technician, Father to two incredible daughters. He enjoys using his knowledge and experience to help you solve and find reliable information on Chevrolet vehicles.